The announcement of the global emergency due to Covid-19 announced a few weeks ago forced all countries to reorganize themselves so as to slow down the spread of the new virus. This reorganization has forced people to stay at home and companies to stop or work at a reduced pace.
However, some companies are 100% operational at this time, such as pharmaceutical companies and all companies related to the pharmaceutical world. Today we want to tell you about the Packaging Valley of Bologna in Italy, which we often mention in our articles related to packaging.
The example of Marchesini
The Packaging Valley is a grouping of more than 200 packaging machine manufacturers in Emilia Romagna in Italy, between Reggio Emilia and Bologna. With a turnover of more than 8 billion Euros it is the most important concentration of industries in this sector in Europe.

Among the most famous companies, there is the giant Marchesini Group, a multinational leader in the construction of automatic packaging machines for pharmaceutical and cosmetic products. The company has never stopped since the beginning of the emergency, in fact it works 90% for the pharmaceutical sector and orders continue to arrive at the group's 10 Italian plants.
In its machinery portfolio, Marchesini has been offering machines and entire lines for the production and packaging of vaccines for some time now, and in addition to the orders already in progress, it is already working with a Taiwanese company specialising in vaccines, which is studying a possible vaccine against Coronavirus. There are several projects in the pipeline related to Covid-19, one of them for example is a new test packaging.
While the Coronavirus emergency did not stop production, the different plants had to adapt their workplaces in order to protect both employees and visitors. From the very beginning, the company immediately implemented strict daily rules to be followed: dilution of work shifts, smartworking, temperature detection before entering the plant, protection guaranteed by gloves and masks, hand sanitizing product dispensers and Plexiglas dividers in the offices. The work undertaken by the company does not stop there, and Marchesini has gone even further to protect its employees and customers. For example, the offices and the production area communicate with each other thanks to an app to reduce travel and avoid crowds. For customers who had to go to one of the plants to witness the testing of a machine or line, Marchesini organised itself to carry out the so-called FATs scrupulously, respecting all the protocols and connecting with customers thanks to cameras suitable for this purpose.
Hunting for the vaccine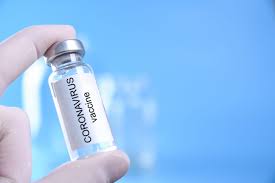 There are many questions in this period related to the vaccine, we would all like to know when it will be discovered, by whom, how, where and when it will be produced… If this issue is important and vital for our health and our future, it is also important for pharmaceutical companies and manufacturers of machinery for the production and packaging of this future vaccine.
Let's always stay in the Packaging Valley: the IMA company in Ozzano is going ahead and informs that when the vaccine will be discovered, the companies will have to be ready to produce it quickly. They will be able to do so with fast, safe and modern lines and plants, like those that IMA has been proposing for more than 60 years. IMA is also one of the most important players in the packaging industry worldwide. Today IMA has more than 6000 employees and 45 plants all over the world, 26 of which in Italy.
Like Marchesini, IMA has organised itself to continue working during this period of crisis, focusing on combining efficient work with the protection of its employees. It has entered into agreements with the trade unions and reorganized its offices (opting for smartworking) and production space. As a supplier to large pharmaceutical companies such as Sanofi, Bayer or Pfizer, it is very important for IMA not to stop production or customer service. All IMA machines are now equipped with sensors and modems allowing to provide as much remote assistance as possible.
These are obviously only two examples, but there are many other packaging machine manufacturers in Italy and around the world who have continued and still continue to work in this period. To this end, it is important that all companies take the necessary measures to protect employees, customers and potential visitors.
The impact in the pharmaceutical industrial world is smaller despite the crisis, pharmaceutical companies must continue to produce the medicines and packaging machines manufacturers must continue to supply the necessary machines. Even Makinate in its small way has always been active since the beginning of the emergency to offer its customers used packaging and processing machines, available immediately, so do not hesitate to contact us!