CERTIFICATE OF REGISTRATION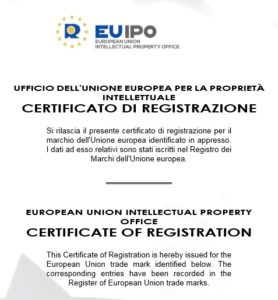 Makinate is a trade mark registered at the European Union Intellectual Property office.
Trademarks, services and logos which are visible on this blog or on our website belong to our group. Nobody has the right to use any of our marks without a written permission of the owner of the trademarks. Any unauthorized use is prohibited and it will be prosecuted according to applicable laws.
Please, contact us if you have any question regarding our trademarks or services.