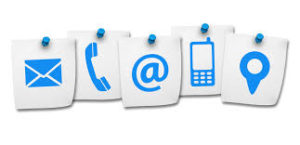 Makinate d.o.o.
Address: Tomažići 32 – Sv. Anton 6276 – Pobegi
City: Koper
Country: Slovenia (SI) European Community
registration authority: Koper District Court
company registration number. 7238444000
Vat: SI 87195283
Import/Export – Eori number: SI 87195283
Bank account (IBAN): SI56 1010 0005 5792 358 (Intesa Sanpaolo Banka dd)
Swift: BAKOSI2X
Please note
Makinate d.o.o. has been authorised by the European customs as a certified exporter. Dealing with Makinate d.o.o. gives you the possibility to import without paying any import duty.
Technical support
Email: info@makinate.com
Phone number: +386 (0) 30 37 87 60
Sales
Email: sales@makinate.com
Phone number: +386 (0) 30 37 87 60
Skype: diegosforza
Marketing and advertising
Email: marketing@makinate.it
Phone number: +386 (0) 30 37 87 60
Skype: marketing makinate