The factory of the future? It will be flexible and dynamic. This is revealed by Omron, a company that has been supplying technology in the industrial automation, electronic components and healthcare sectors for many years.
The area of industrial automation is growing: this is shown by the figures and trends in a sector that looks set to expand more and more in the coming years. To meet these developments, what is needed is a factory that is flexible and dynamic, able to create harmony between man and machine, capable of working together to achieve new goals.
This is precisely why more and more companies are focusing on robotics and automation technologies. Mr. Donato Candiano, Sales Manager and Deputy General Manager of Omron Italy, talked about this (and much more).
The factory of the future: flexible and technological
In the coming years, according to the expert, Omron will direct its energies towards meeting certain essential needs, focusing on digital transformation, carbon neutrality and increasing life expectancy. We are in fact going through a phase that, according to Mr. Candiano, will bring us to an increasingly harmonised level of collaboration between man and machine.
The concept of the flexible factory in which man – despite the technologies – once again becomes the focus of everything. Automation thus becomes a means that is able to improve work, but above all to restore creativity. Think, for example, of a system in which information about the process is transmitted to the operators in real time to allow corrective actions. This means that machines have the possibility of improving their operation thanks to human action and vice versa.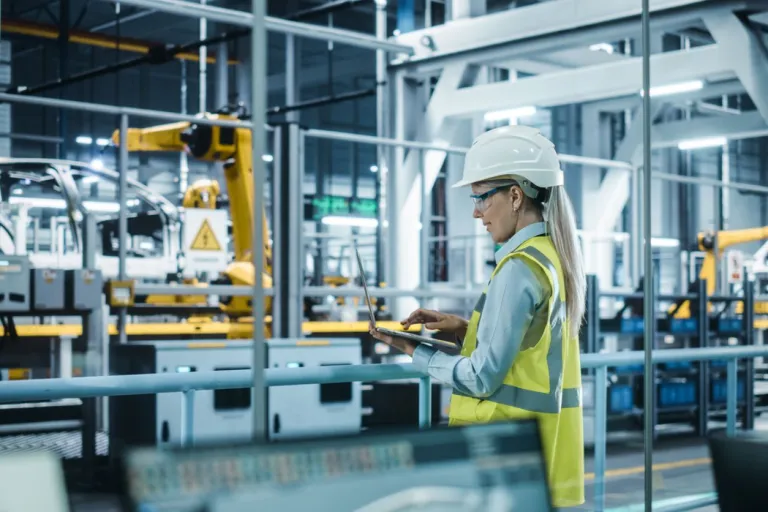 From this point of view, flexibility is a key aspect. After the transition from mono product to multi product, today a new phase has begun, that of the any product. The objective? To produce a variety of products, but with less quantity, always focusing on efficiency, sustainability and a reduction of waste.
There is therefore a growing need for operators with digital skills, but also for a flexible factory with modules that can be connected to each other and collaborative robots. A system that can also be controlled with artificial intelligence.
What lies ahead: consumers, 5G and change
At the centre of everything, as always, remains the consumer who also dictates the rules of production. The flexibility of the factory, according to Omron, also lies in its ability to best meet the individual needs of customers. Thus coping with rapid changes, even small batch sizes and individual modifications. Collaborative robotics comes into play precisely with regard to these aspects, while incorporating essential logics such as material recycling and reuse.
Just think, for example, of the success of ReManufacturing, the tendency to disassemble a product that has already been used, make it as good as new and put it on the market.  New technologies, of course, remain the essential tool at the service of the factory and man. Among the technologies pioneered by Omron is 5G, which will become the key element of Industry 4.0. Among the advantages of a private 5G network is the possibility of distributing robots over a very wide area, without considering the point of interruption as happens with Wi-Fi. This will allow individual robots to be located in the facility and managed without the need to devise a predefined layout.