Good afternoon, today we want to talk about a machine suitable for the production in large volumes of metal components that require turning operations. We are talking about a lathe with a very strong structure thanks to the cast iron base, rigid and at the same time precise and fast, we can only talk about a "Made in Japan" lathe.
We are pleased to introduce one of the best machines among the latest arrivals in our online catalogue of used machine tools: Twin-spindle cnc lathe with Y-axis and live tooling from the Japanese manufacturer Takisawa model TMM 250 M1.
Few words about the manufacturer Takisawa
Founded in 1922 in Osaka, Japan by the brothers Takisawa Shusaku and Hichisaburo, the Takisawa company immediately began to build machine tools for turning and drilling.
In 1968, the company began producing lathes equipped with CNC. In 1989 Takisawa made his European debut by founding his first subsidiary in the United Kingdom, which was followed by the opening of a technical centre in 1991. Today the company has commercial offices all over the world and is one of the most appreciated and prestigious brands in the field of turning machines.


Takisawa TMM 250 M1 twin-spindle CNC lathe with Y axis and live tooling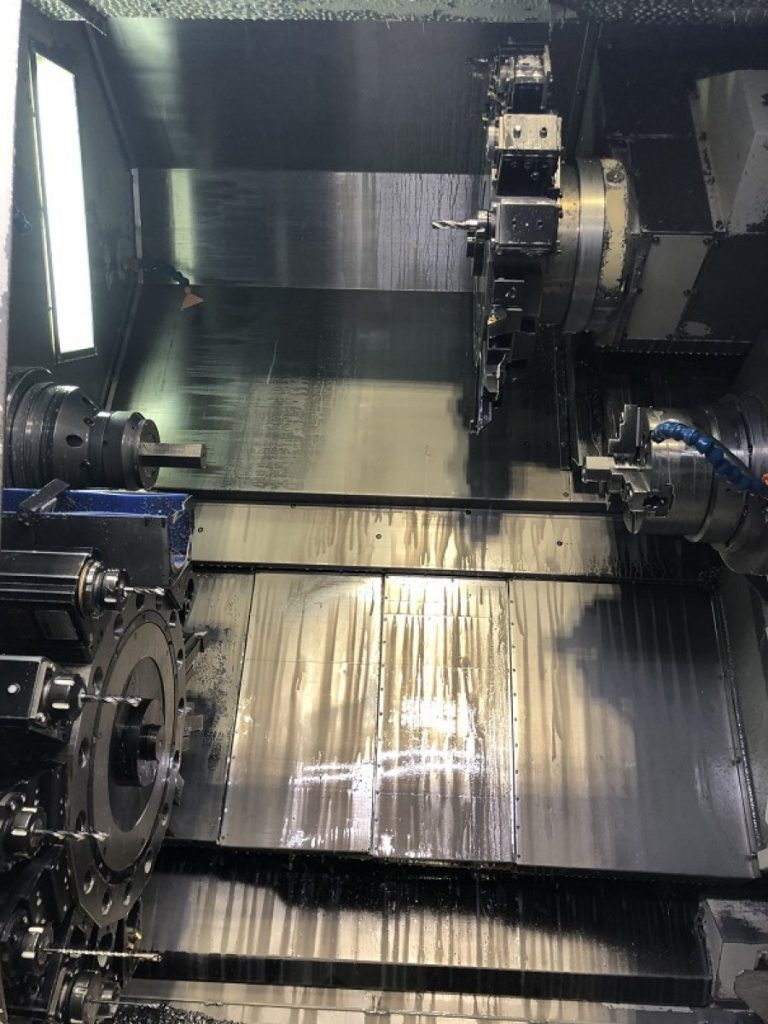 manufacturing year 2009
Type of Turret 15-Station Turret(T15)
Max. Turning Diameter mm φ350
Max. Turning Length mm 800/200 (Flange)
Bar Capacity(Left Spindle) *1 mm φ76.2
Bar Capacity(Right Spindle) *1 mm φ50.8
Left Spindle Speed min-1 4000
Right Spindle Speed min-1 4000
Rotary Tool Speed min-1 4000
Rapid Traverse Rate (Upper Turret) m/min X1 : 24 / Y : 12 / Z1 : 30
Rapid Traverse Rate(Lower Turret) m/min X2 : 24 / Z2 : 30
Left Spindle Motor(30 min/continuous) kW 22/15
Right Spindle Motor(30 min/continuous) kW 18.5/11
Rotary Tool Motor(S3 25%/continuous) kW 5.5/3.7
Machine Height mm 2250
Required Floor Space mm 4745×2932
Machine Weight kg 8500