Only a few days left to the Pharmapack trade fair to be held in Paris on 5 and 6 February. Founded in 1997, this annual event represents a meeting place for the pharmaceutical packaging world. For this new edition, about 5,500 participants from 75 countries and 410 exhibitors are expected.
Why attend Pharmapack?
If you work in the world of pharmaceutical packaging, then you cannot miss this event. All the main players involved in this sector will be present: pharmaceutical laboratories, large pharmaceutical companies, pharmaceutical CDMO, packaging machine manufacturers (primary, secondary and tertiary packaging) such as Marchesini and Bausch & Stroebel, suppliers of components and packaging solutions, such as Aptar, Bormioli, Gerresheimer or Capsulit.
If you are interested in learning more and want to know all the exhibitors of this 2020 edition, we invite you to consult the official list of exhibitors.
Results of the previous edition
In 2019, 95% of visitors considered Pharmapack as an important event for their business, 84% were satisfied with the global experience. 83% said they will participate again in the next edition.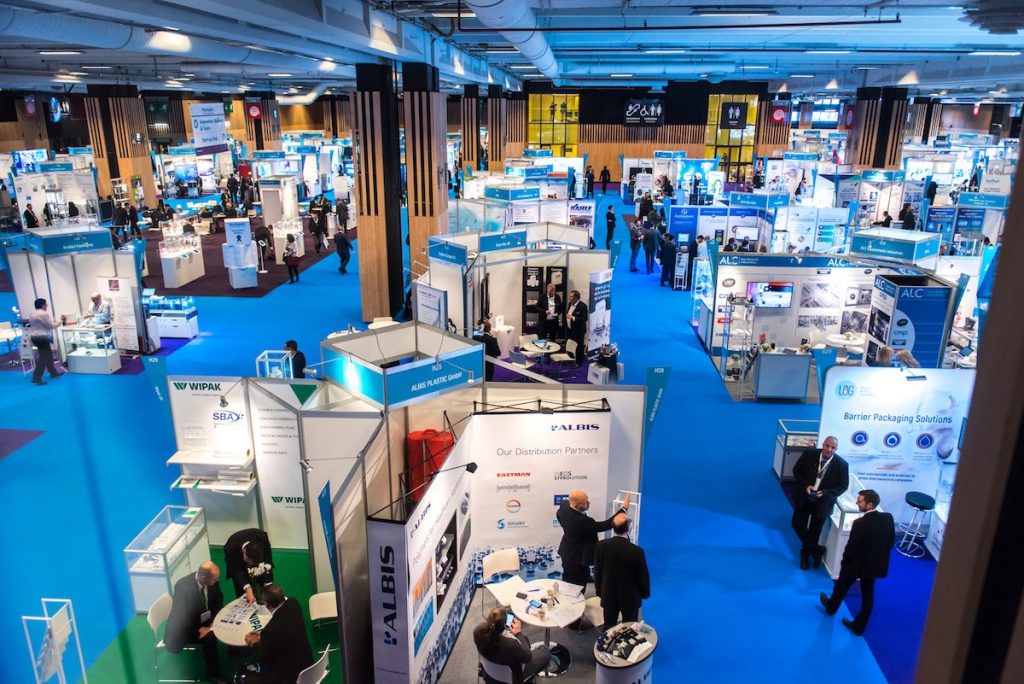 The majority of visitors (47%) were French, 10% German, 6% English, 5% Swiss and Italian. Visitors came mainly to meet new suppliers or new partners and to learn about the latest market news.
As far as exhibitors are concerned, 87% confirm that they will participate again in the next edition and 97% consider this fair important for their company.
Although it is relatively small compared to other trade fairs or events in the pharmaceutical or nutraceutical packaging sector, Pharmapack remains an important event in this sector. On 5th and 6th of February at Paris Expo – Versailles.