Good morning and Happy 2020 to all readers of our blog and mechanics lovers. We wanted to start the new year by presenting you a special machine, a very popular and much appreciated machining center. Today we are going to talk about the Haas VF11 – 40 machining center, an unmissable opportunity of our online catalog of used machine tools.
Few words about Haas
The American company Haas was founded by Gene Haas in 1983 with the aim of producing cheap and reliable machine tools. The first machining center of the American company dates back to 1987, the first model on the market was the VF1. The ambition of the company was to be able to build its machines entirely in the US and sell them on the market for less than 50,000 Dollars. If to the most skeptical people this project seemed to be madness, Haas succeeded and soon afterwards it was a huge success. Its founder's challenge was won, reliable and economical machines at the same time.
Today the company is in fact the largest Western manufacturer of machine tools including vertical and horizontal machining centers, CNC lathes and rotary tables. On our website you can find a rich assortment of used Haas machines.
Used vertical machining center HAAS VF 11
The used Haas VF11 machining center can be seen connected and running prior appointment in Italy, the machine is in excellent condition and has only occasionally processed aluminum.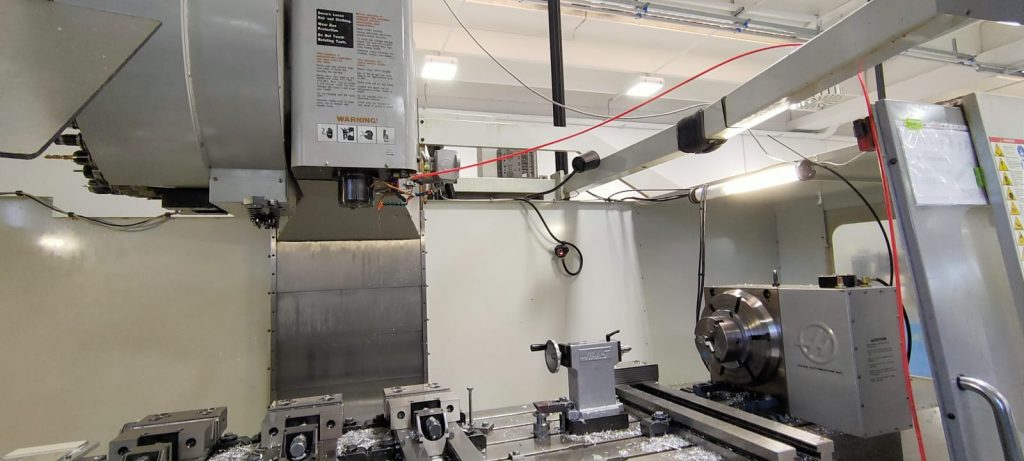 year 2008
table 3048 x 711 mm
strokes axes x-y-z 3048 x 1016 x 762 mm
spindle speed 10,000 rpm
ISO 40
high pressure through the spindle 20 BAR
chip conveyor
for sale with tools and cones
If you are interested in this machining center or you are looking for other please do not hesitate to contact us.
We also remind you that you can publish your used machines free of charge in our online catalogue and expand your sales possibilities.