We come to the end of the week with news from the industrial world, from the pharmaceutical sector. Today we are talking about a French laboratory, the world's second largest producer of mono sterile doses, the "Laboratoires Gilbert", which invested 30 million euros a few weeks ago in a new plant of 5500 m2, creating 35 new jobs in the French region of Normandy.
From family business to world leader
This company was founded in 1904 when the founder, a pharmacist, developed a natural product for the treatment of calluses. In 1974 the company grew exponentially thanks to industrial investments and acquisitions of other companies. The laboratory grew from about twenty employees to about 1000 today, with a turnover that grew from 400 000 Euro to over 200 million in 2019.
With this new opening, a total of 3 plants will be dedicated to the production of sterile disposable medicines. Today the company is present in 86 countries with branches all over the world (China, Belgium, Italy, Canada, Morocco, Dubai…).
Increasingly important production
The demand for the company's flagship product is constantly increasing. The 7 production and packaging lines in use until recently are no longer sufficient in number to meet the growing production needs, so the company has invested in two new lines that will join the old ones and increase the current production capacity by a good 15%. The objective of the laboratory is to produce 1.5 billion sterile mono doses per year.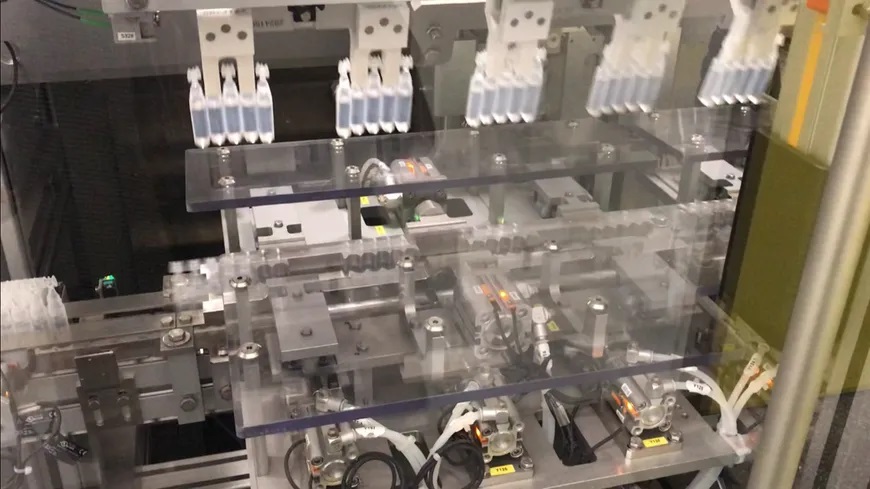 Towards eco-sustainable solutions
Nowadays there is more and more talk of reducing and removing plastic packaging in order to respect the environment. Single-use medicines, especially for hospital use, are no exception. The CEO of "Laboratoires Gilbert" is aware of the situation and is already thinking about replacing this petrochemical plastic with a more eco-responsible plastic.