After having acquired in the last two years several companies such as Schmucker, Dumek, a company specialized in the manufacturing of process machines, Vibrotech, SEA Vision, Proteo, or even Cmp Pharma at 60%, the Marchesini group continues its expansion also this year.
Two protagonists of the cosmetic world
With the acquisition of the companies Axomatic and V2 Engineering, Marchesini strengthens its expertise in the world of cosmetics. Axomatic is a Milanese company specialising in the design of tube-filling machines for the cosmetics, food and pharmaceutical sectors. The Bologna-based company V2 Engineering specialises in the manufacture of cartoning machines.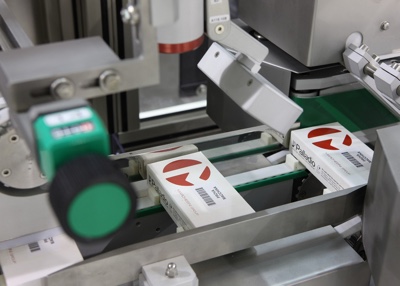 As happened during the acquisition of Schmucker, for example (but not only), the two new companies acquired will maintain their corporate structures and continue to manage their customers independently, while Marchesini will play a supervisory role at the organizational and commercial level.
Beauty Division coming soon
Marchesini is one of the major leaders in the world of pharmaceutical packaging, and intends, with these two new acquisitions, to occupy an important place in the cosmetic world too.
For this reason, it has decided to build a new building of 9000 m2 dedicated only to this segment. Work began last month and the new facility will house offices and production facilities. Thanks to these new acquisitions, Marchesini should reach a turnover of 50 million Euros in 2019.
Thus, it is not only the Marchesini group but the entire "Packaging Valley" that is becoming increasingly powerful and strong on the packaging market, strengthening the position of Italian manufacturers in relation to their main competitors, the German manufacturers.
If you would like to read more about the world of packaging, please click on the following link: https://www.trade-used-machines.com/?s=packaging .
We also invite you to take a look at our catalogue of used packaging machines, where you will find used packaging and quality process machinery: