Despite the crisis linked to the health emergency in 2020, the first half of 2021 saw more than positive results for the steel market. In particular, the hot flat products segment has become the Italian and European leader in the steel sector. And the figures seem to predict significant consolidation in the coming months.
2020 and 2021: comparative results in the italian steel sector
In 2020, hot plate production in Italy, as a result of the outbreak of the pandemic, decreased by 16.2% compared to 2019. An inevitable crisis that also affected other sectors, such as packaging machinery.
In the current year, however, the situation regarding steel sector has recovered, recording significant improvements, ready to be confirmed in the coming months. In particular, as Flavio Bregant, director general of Federacciai, said, the sector started to grow again in November 2020.
In the first five months of 2021, production plans have increased again, reaching peaks of 15.5% (+625 thousand tonnes) compared to the same period of the previous year.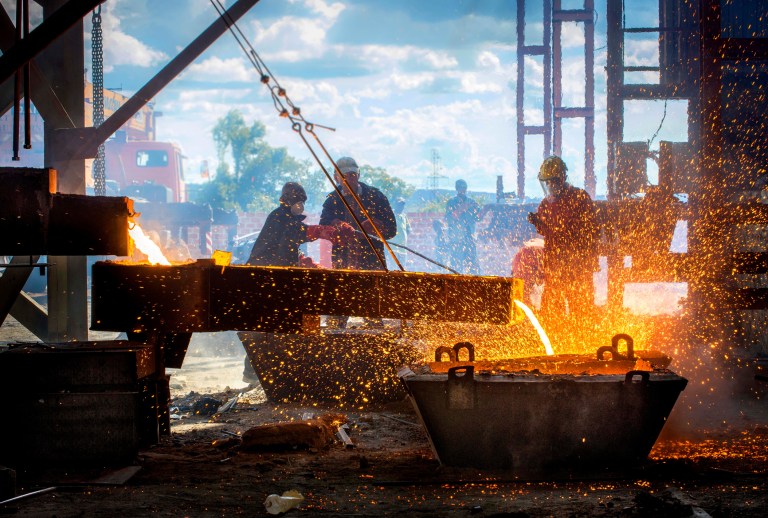 The hot plate user sectors in Italy also recorded the same trend, with strong declines in 2020. In 2021, growth compared to the previous year was generalised. Automotive reached increases of 60% and construction 40%. These results suggest that in the second half of 2021 the situation will be at least stable. However, it must be specified that, according to the outlook outlined by Eurofer in May, only construction will be able to return to pre-pandemic levels, while the other user sectors will continue to record an average decrease of around 10% compared to 2019.
Stabilising prices
In addition to an increase in production results achieved in 2021, another aspect that can be observed is an increase in prices in the steel sector in the face of a shortage of raw materials and products. As observed by Emanuele Norsa, editor of Kallanish and contributor to Siderweb, looking ahead to the next six months, "international data on raw material prices show that they are entering a stabilisation phase, although they will continue to remain at high levels".
This is a rather predictable consequence, as Europe has extended its Safeguard, the United States has been pushing prices up and China and Russia have restricted exports. In other words, the global situation is very heterogeneous.
Focusing on our continent, the current market conditions have disadvantaged distributors but played a positive role for producers. In particular, in Italy, the extension of the safeguard seems not to take into account the demand for the product, which may increase in the coming years. The production of coils, for example, does not cover demand. This situation is likely to represent a further factor in Europe's loss of economic competitiveness. A real wasted opportunity, given the excellence at world level.
The situation could probably be unblocked by public support for the renewal of the European steel industry and the construction of new plants after the modernisation of existing ones.