It is undeniable that Sars-CoV-2 pandemic had an impact on the pharmaceutical sector. The extremely fast spread of the virus, and the need to find and distribute a vaccine as quickly as possible, has led the entire pharmaceutical industry – and the pharmaceutical packaging industry – to review procedures and processes.
The drug packaging sector, in particular, has had to rethink and redesign its entire infrastructure and flow management in order to keep up with the pace of the production chain. Italian companies have played a leading role in this sector. Many Italian companies, with over ten years' experience, have been directly involved in the production of vials and ampoules for the anti-Covid vaccine.
Now that the emergency phase has passed (though not completely), the pharmaceutical packaging sector is adjusting to a market that is completely different from what it was just two years ago.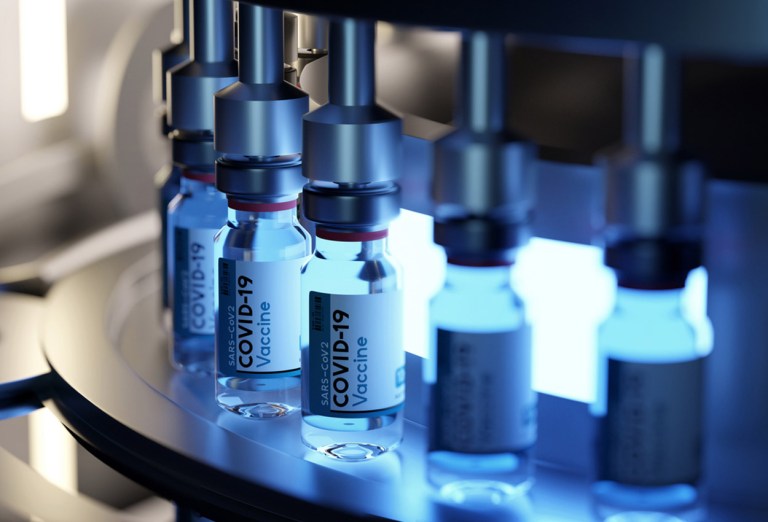 Pharmaceutical packaging in the post-Covid era
As Mr. Konstantin Gerbold, Product Manager at German giant Uhlmann, explains, Covid-19 has further accelerated a process that had already been in place for some time. The pharmaceutical packaging industry had already been preparing for a long series of changes, but the health (and economic) crisis triggered by Sars-CoV-2 prompted the entire industry (worldwide) to put aside all possible qualms.
Today, the packaging industry, explains the German executive, must be ready to respond to external demands even faster if possible. There may be, says Mr. Gerbold in the interview, large fluctuations in demand in a very short space of time, or new products with unprecedented requirements and regulations.
At the same time, the relationship between the various parties involved has also undergone major changes. Whereas not so long ago it took years of meetings and negotiations for two companies to come to an agreement, today the decision-making processes are much faster and more 'straightforward'. In short, the pandemic has completely changed the scenario, both for drug manufacturers and for packaging companies.
Flexibility and dynamism: the 'new normal' in pharmaceutical packaging
To respond effectively to these new demands, the packaging industry has adopted new production methods. The most important aspect, emphasises Mr. Konstantin Gerbold, is the flexibility of the process: on average, orders and loads are smaller than they were two years ago. This implies a different organisation within the packaging line: companies must therefore be prepared for constant product changes and, consequently, for sanitisation, cleaning and reorganisation on a continuous basis.
The sector is more dynamic than ever before, so it is essential that packaging machines are continuously maintained to cope with higher production rates than ever before.