Machine tools are extremely interesting. Their main function is to modify both the shape and the size of objects of any material, by removing excess material in various shapes using different tools.
There are several types of machine tools, conventional ones for metalworking, non-conventional machining or plastic deformation.
Types of machine tools
A brief note of what are the main machine tools
Lathes: frontal, parallel, multi-spindle, vertical, swiss type, multitasking, with or without CNC;
Machining centers: Five-axis, vertical, horizontal, travelling column or high-speed work centers;
Wire or die-sinking electrical discharge machines;
Milling machines: bed type, travelling column, vertical or portal milling machines;
Grinding machines, cylindrical, centerless, surface grinding machines.
If you want to know more about the world of machine tools, Makinate has an experienced and highly qualified staff.
News on machine tools
Every year new machine tool ranges are presented, more and more innovative, developed with the aim to optimize processing time, but also improving the quality of the final product without forgetting energy efficiency.
The introduction of the new machine tools, innovations and new techniques for the machining of different materials, always takes place in special trade fairs. Exhibitions are important for industry innovations and represent a perfect market-place for business.
Recently We have talked about Blechexpo (find the article here), but today we are going to talk about another polish Exhibition EUROTOOL which takes place in Krakow.
EUROTOOL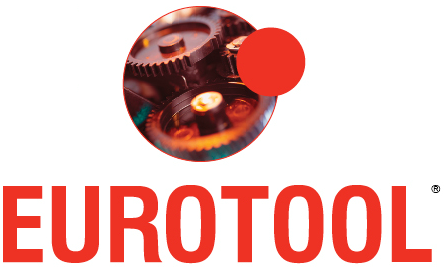 The international trade fair for machine tools, devices, and equipment for the treatment of materials. EUROTOOL is one of the most important international meetings for the mechanical machining professionals of Eastern and Central Europe.
The Eurotool fair will take place in Krakow from Tuesday 28 November to Thursday 30 November 2017.
To participate as visitors, you will find all the details and timetables by clicking HERE
During the 3 days of the Exhibition, many events are scheduled to join a large number of industry innovations concerning many types of machine tools.
In particular, many news about milling machines, for lathes, for EDM machines and sheet metal deformation machines will be presented. In addition, new tools will be introduced, and new measuring instruments and control equipment.
In short, it is a must-see event for those companies operating in the field of machine tools. In fact, here, many companies will have the opportunity to get to know each other and make their services known to a large audience.
The innovations and the introduction of new and innovative machine tools contribute to the flourishing of the market of used machine tools, which do not necessarily have to be scrapped because of the introduction of new machines!
There are companies specialized in repairing and updating machine tools. Do not miss the opportunity to find out what's new in the Makinate catalog of used machine tools.
We recommend you to subscribe to our newsletter. We will keep you weekly updated on the news and best offers of the week!