With only 501 working hours, this used HAAS SL 20 lathe with live tooling is a great opportunity.
This machine is a CNC lathe with live tooling from 2009, and it is located in Italy. The brand is HAAS, and you will always find many offers for these machines in our catalogue because there are high quality machines at a reasonable price.
International HAAS Automation Inc.
Haas is the largest machine tools manufacturer in the Western world. Its plant of 1 million square meters allows the development of new production methods to simplify capacity and cost reduction. This is why the machines sold by this company are among the best in quality-price relation.
The company was founded in 1983 in the USA and initially became known on the market for introducing the first full automatic collet indexer and few years later for the first VF-1 vertical machining center at an extremely competitive price. Today HAAS production specializes in vertical, horizontal, 5 axis machining centers and motorized revolving lifts.
Used HAAS SL20 lathe with live tooling – details and images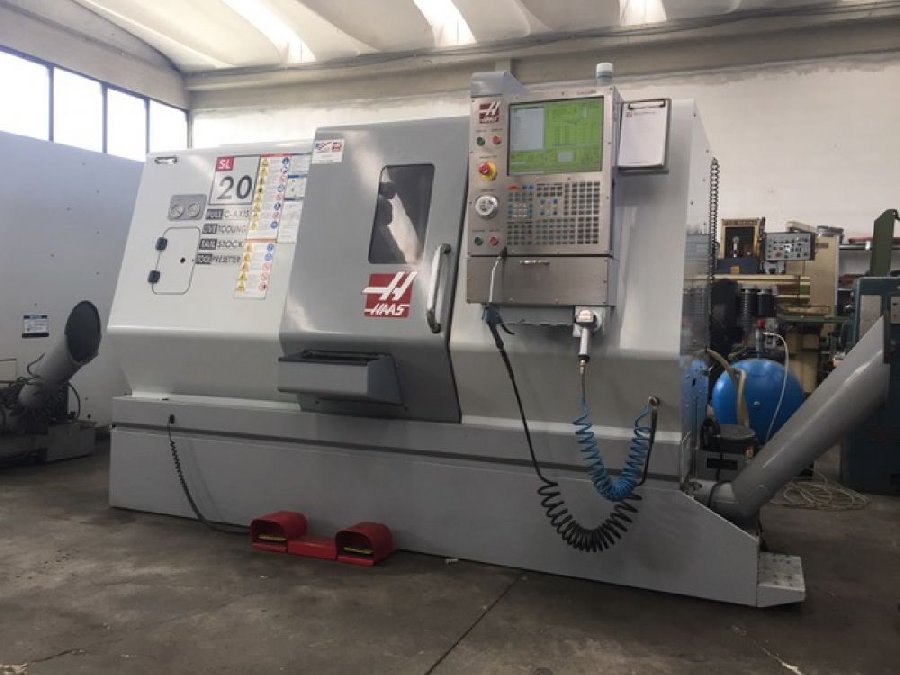 Only 501 hours of work
Maximum turning diameter: 254 mm
Turning length max: 508 mm
Bar capacity: 51 mm
Speed range: 50 to 4.000 RPM
Torque: 210 NM to 650 min-1
Speed: 30 m / min
A2-6 spindle nose
Spindle power 15 kW
X stroke214 mm
Z stroke508 mm
Tail stock
Presetting
Machine Sold