Today we are glad to present you not one, but two very nice 5 axis machining centers from 2005. These two used Matsuura MC 800 VFDC are located in Italy. The particularity if these machining centers is that they have a double spindle and a tsudakoma tilting table.
Please contact us to receive further information about these machines or keep reading this article.
Machine sold
Technical details about these Matsuura MC 800 VDFC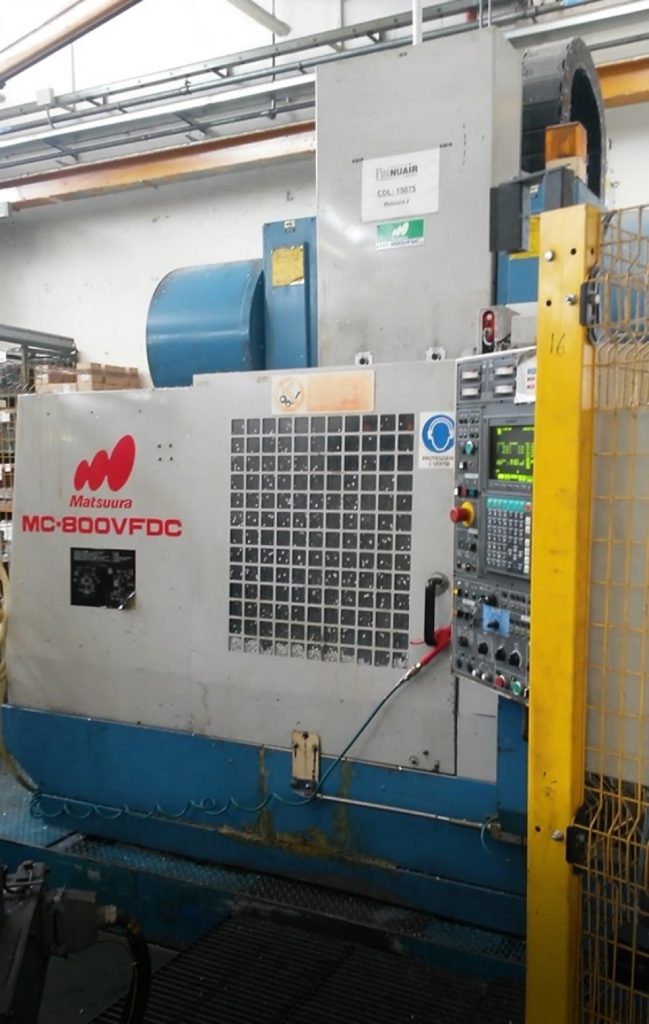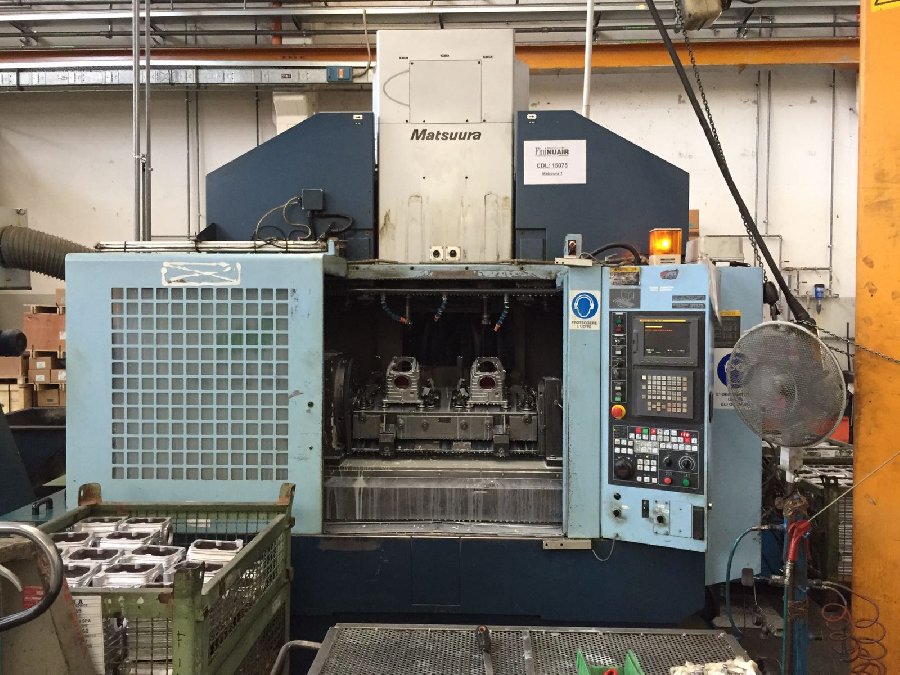 X axis – 800 mm
Y axis – 510 mm
Z axis – 510 mm
Table – Pallet dimensions 1150 x 510 mm x mm
Max load on table – 700 kg
Number of controlled axes – 5
Number of tools – 60
Spindle taper toolholders – BT40
Spindle speed rotation – 15000 RPM
Through spindle coolant
Power – 11 kW
Chip conveyor
These machines are still in production, and they are in excellent condition. Contact us now to organise a visit!
Please note that these machines can be sold together or separately.
Both machine have been sold!
Have a look to our other available used 5 axis machining centers.
Matsuura brand
Matsuura is a Japanese brand, that since 1935 produces high quality machines. The company began in 1957 with the manufacturing of milling machines, few years later (1974) it began producing and distributing vertical machining centers, and in 1983 horizontal machining centers. In 1993 already 10,000 machining centers were shipped, and in 2001 there were about 15,000 !
After having obtained the ISO 9001 Certification in 1994 and the ISO 14001 Certification in 1998, Matsuura developed in 2010 5-axis machining centers.
Matsuura's goal is to constantly research and develop production, keeping up to date with the latest technology to ensure the brand as one of the leaders in the industry.