Good morning everyone,
today we have the pleasure to talk about one of the queen of our used machines available in March in our catalog. One of the most popular machinery and therefore among the best sellers.
Today, to the delight all millers and especially for the joy of the professional mold makers, we present a very interesting vertical machining center. A special offer carefully selected by our team of experts from our used vertical machining centers available in our online catalog of used machines. Today we present a Quaser MV 204 CV 12, used machining center in excellent condition and immediately available.
Machine sold!
Discover this machining center now!
Some news about the manufacturer Quaser
Quaser Machine Tools Inc. was founded in Taiwan by Edward Shar and Mr. Samuel Shieh in 1991. The company was founded on the basis of the success of the machine tool industry: QUALITY and SERVICE (QUA SER).

Quaser has established long-term global relationships with major international partners and distributors and boasts a wide portfolio of international clients.
The company's commitment to continuous training and employee development has created high standards of productivity and efficiency. Qualities required to maintain a competitive advantage in the machine tool worldwide industry. Today Quaser is a leader in the production and distribution of milling and machining centers that are ideal for the production of molds.
Used QUASER MV 204 CV/12 vertical machining center
This used vertical machining center is located in Italy and can be inspected under power prior appointment. Below some of its main technical features:
Year of construction 2006
New spindle replaced in December 2016
new axle bearings
new telescopic covers replaced in May 2017
air water through the spindle
Pieces washing gun
conveyor belt
Heidenhain 530 control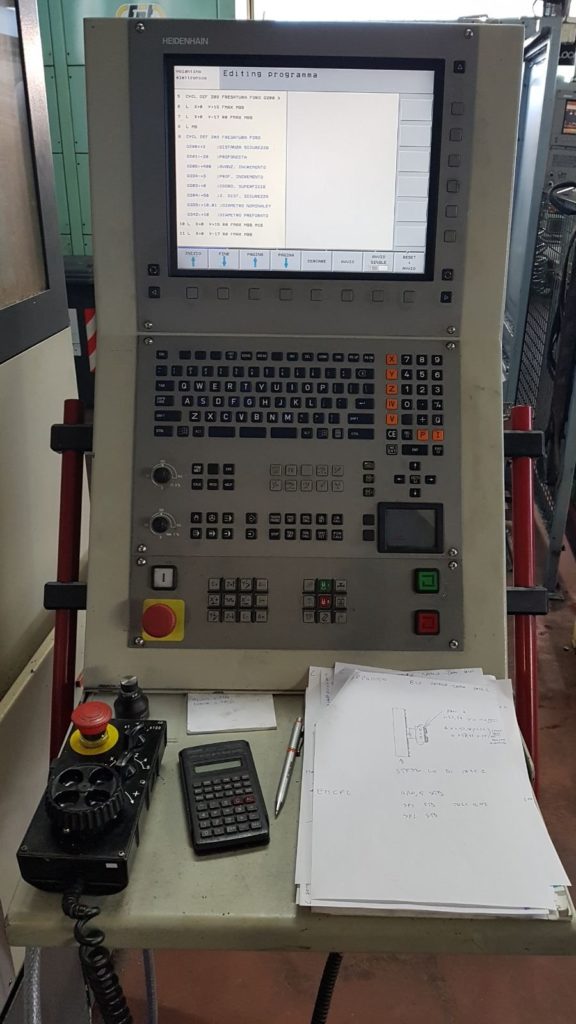 Chilled spindle
Total and complete maintenance done in 2017
X axis travel 1250 mm
Y axis travel 700 mm
Z axis travel 650 mm
Table dimensions mm 1400x 700
Spindle ISO 40 Din 69871
Spindle revolution 12000 rpm
Tool magazine 30 positions
Motor power 18.5 / 22
If you are interested in other used machine tools, we invite you to browse our catalog of used machine tools.