Welcome back! In this section "how it works" today we want to talk about the sheet-metal process. The sheet-metal is a slab which comes from the lamination of brambles, semi-finished steel products obtained by the liquid metal casting. To facilitate transport and to reach the processing plants the sheet metal is made to coil (rolls) of different thickness and width.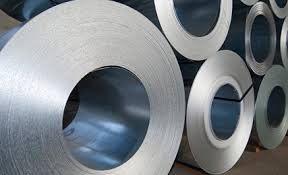 Once the processing plant has been reached, the coil is first laid out as to remove the curvature and then cut into sheets of dimensions that meet the needs of the work to be carried out.
But what are the processes through which the sheet-metal become a finished object? These processes can be summarized in:
shaping
forming
assembling
finishing
Today we will consider shaping and forming operations.
In a simple and synthetic way, we define the shaping operations as all the operations through which the desired contour is provided to the sheet metal, while the forming operations are those that transform the shaped piece into a three-dimensional object. Both operations take place through a series of processes which we will call: cutting, molding, and bending.
CUTTING
Cutting is certainly the first operation of shaping phase of the sheet-metal. The most common technique for sheet metal cutting is shearing. However, new techniques have been added to it: gas cutting and plasma cutting, laser cutting and waterjet cutting. In the next articles, we will analyze one of the machines that characterize such techniques as well as analyze the machines involved in molding and bending.
MOLDING
Molding consists of all the operations performed to achieve the desired shapes by giving the permanent deformation to the sheet metal. Molding usually takes place immediately after cutting operations and involves two stages of machining:
punching (shaping);
bending and folding (forming).
Molding operations are done by means of machines called presses and equipment called molds. These have the task of transferring the slicing or deformation effort to the sheet-metal to be machined.
Slicing allows shaping the perimeter of the sheet-metal, while the punching allows to punch and carve. Both operations use different type of presses or multiheaded CNC automatic punching machines to ensure high productivity and high flexibility.
Throughout bending and drawing operations it is performed the forming of the detail of the sheet-metal. These operations are made with molds made of punches and dies.
The plate rolling is a deformation operation that allows giving a certain curvature to the sheet-metal. Typical process for medium-large diameter tanks and tubes production. The plate rolling is carried out with machines called plate bending rolling (plate bending rolling machines 3 rolls or plate bending rolling machines 4 rolls).
BENDING
Bending is also a deformation process (forming) which is always after shaping. This operation is always carried out with machines known as press brakes. It consists in making straight and parallel bends to medium and large sized pieces.
---
Do not hesitate to comment this article or to contact us if you wish to share some ideas about this subject! We invite you to have a look at our used sheet metal machines currently available on our catalogue. If you want to sell your used sheet metal machine, you can do it immediately and for free by clicking here: