Good morning, after having introduced the Biglia B 445 YSM cnc lathe, in this article we are going to introduce its younger brother, but no less important. This is a second-hand cnc lathe with barfeeder from the manufacturer Biglia model B 445 SM, a lathe with double turret (both with live tooling positions), subspindle, ASA 5 and 45 mm bar working diameter. The machine is also supplied complete with an LNS Minisprint bar feeder. The machine has always worked with full oil, has always been serviced and it is in very good condition. The lathe is available for delivery from February 2021.
Main features
Brand: Biglia
Model: B 445 SM
Year of construction: 2002
Visible machine still connected and visible in production
Condition of the machinery : Excellent
Overall dimensions and weights without loader
Length: 4150 mm
Width: 2100 mm
Height: 2200 mm
Weight: 6800 Kg
Technical Details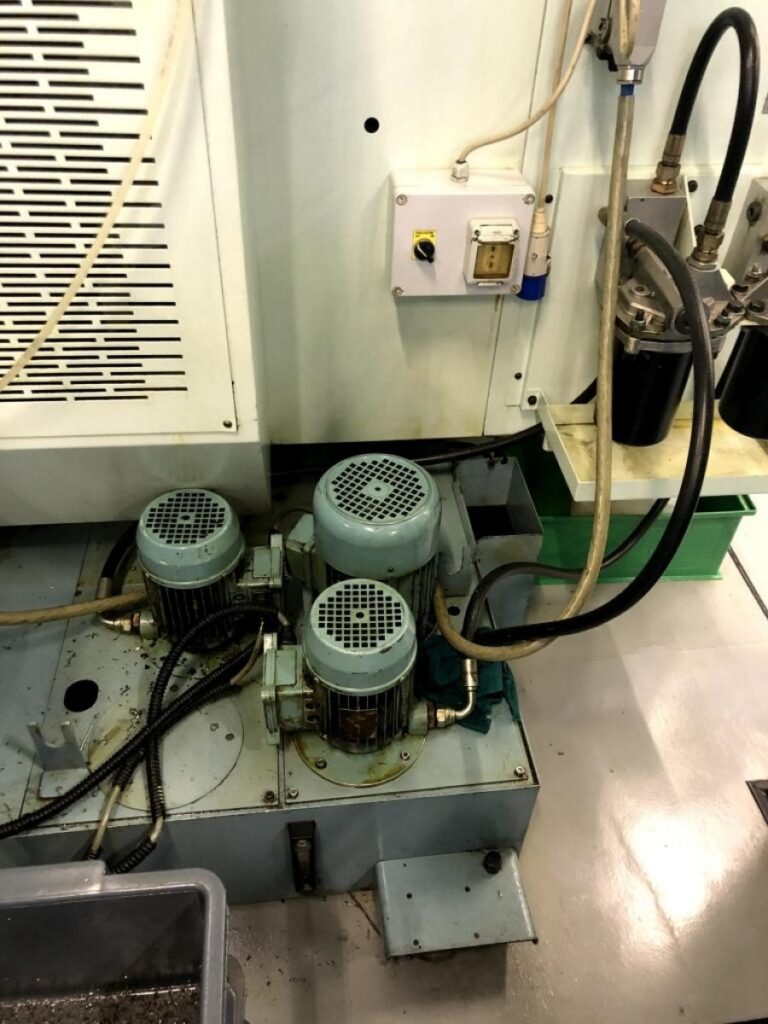 CNC GE Fanuc 18i- T
Main spindle power 15 Kw
Main spindle bar working diameter 45 mm
Turning length 320 mm
Number of main spindle revolutions 5000
Number of turrets 2
Number of live tooling positions on lower turret 12
Number of live tooling on upper turret 12
X-axis travel upper turret 160 mm
Z-axis travel upper turret 390 mm
X-axis travel lower turret 160 mm
Z-axis travel lower turret 390 mm
Linear axis rapid feeds X Y Z 30 m/min
High coolant pressure
Subspindle
Spindle nose ASA 5
Number of revolutions on subspindle 5000
subspindle power 11 Kw
Subspindle bar working diameter 45 mm
Machine equipment
The machine is supplied complete with the following equipment:
LNS Minisprint bar feeder
Chip conveyor
Number of live tool holders supplied 2
Number of fixed tool holders supplied 22
Loader bushings diameters : 20-23-29-31-37-39-41-43-46
The machine has worked with full oil.
If you are interested in coming to see the lathe or in receiving a quotation, please do not hesitate to contact us by clicking on the button below or to contact our sales agent Diego Sforza directly by telephone on (+39) 327 53 69 514.