The inevitable growth in online shopping over the last year and a half has undoubtedly brought to light the need to review everything related to packaging for several reasons.
Firstly, because the large amount of packaging to be disposed of has led to a new and growing awareness of the need to optimise the supply chain. This translates into minimising the environmental impact caused by the movement of goods.
Secondly, the increase in the number of packages to be prepared and issued requires the re-engineering and digitisation of logistics processes. These aspects are essential to meet the requirement of process efficiency. In particular, the tracking of goods makes it possible to control every step in detail and to offer a service as high-quality as possible.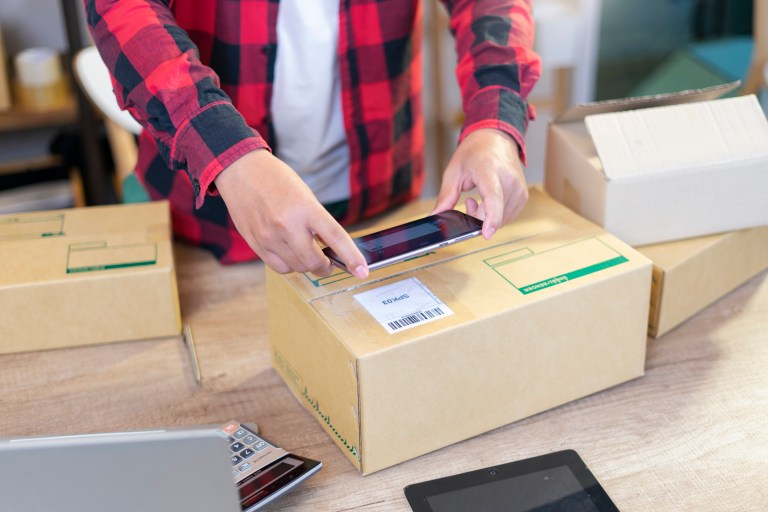 E-commerce wants and needs to be more sustainable
Many companies are now working to simplify and streamline their processes with a view to sustainable business development. E-commerce is one of them, of course, and needs to be particularly sensitive to reducing its impact on the environment. Consumers themselves are looking for this type of approach, which takes into account the possible consequences of online purchases on the ecosystem that surrounds them.
More and more companies are therefore striving to obtain ISO 14001 certificates, indicating a working system that guarantees green behaviour. This also translates into lightweight packaging. To achieve this, one of the main steps is to study the weight-volume of the packaging. This first of all ensures that package sizes are optimised and container materials are reduced. But that's not all: the consequence is also safe transport of the parcels, which arrive at their destination in optimum condition.
Many businesses, large and small, are therefore creating increasingly basic and minimal packaging. And although there is still a long way to go, it can be said that the prerequisites are there, because more and more businesses are showing an interest in sustainable behaviour.
Packaging technology
In order to streamline e-commerce processes, one aspect that is becoming increasingly important is the digitalisation of packaging. Creating smart packaging allows you to significantly reduce warehouse management costs and optimise the length of shipments.
Choosing the right software, in fact, makes parcels traceable at all times in order to control waste, compliance with the regulations governing the sector, timing and customer satisfaction.
And since this, as mentioned earlier, also depends on the approach to the environment, packaging 4.0 must also live up to expectations in this respect.
The concept of packaging encompasses all these aspects. That is to say, both those aspects that concern the improvement of e-commerce strategies at every stage and those concerning the customer experience. Through special microchips, for example, it is possible to measure the temperature of the products in a given package, ensuring that they are stored correctly.
Although there is still a lot of progress to be made in this area, the figures are more than positive: the Smart Packaging market was valued at $12,646 billion in 2016 and is expected to reach $19,787 billion by the end of this year.