The partnership between Bosch Rexroth and FPT Industrie is a long-standing one that began in the 1990s for the hydraulic part and has been strengthened over time by trust, commitment and mutual contamination. Bosch is a German company operating in the industrial automation sector based in Stuttgart. FPT Industrie is based in Santa Maria di Sala (VE) in Italy. Since 1969 it has been manufacturing CNC boring and milling machines for the general mechanical and printing sectors. All this with a very strong expertise and a link with Made in Italy of which it is clearly very proud. Dinowide is the latest element to emerge from the collaboration between the two companies and is capable of ensuring results that are nothing short of astonishing.
Bosch Rexroth and FPT Industrie, a winning combination for decades
Through collaboration, the two companies can count on credibility, flexibility and technical reliability, elements that make this combination a winning project for both companies.
The relationship has been consolidated over the years and has become increasingly close and profitable. A few months ago, FPT Industrie SpA chose Bosch Rexroth linear guides for its top model, Dinowide. This decision has further strengthened the partnership between the two companies.
Dinowide, surprising precision for unique results
Dinowide is the latest machine developed by FPT Industrie. Its special feature is undoubtedly the high degree of customisation it allows.
The range of solutions available to meet customer requirements is truly vast.
These highly customisable elements make it possible to meet the most specific requirements for use in the machining and component production sectors of the energy industry. In these worlds, precision is fundamental and really makes the difference.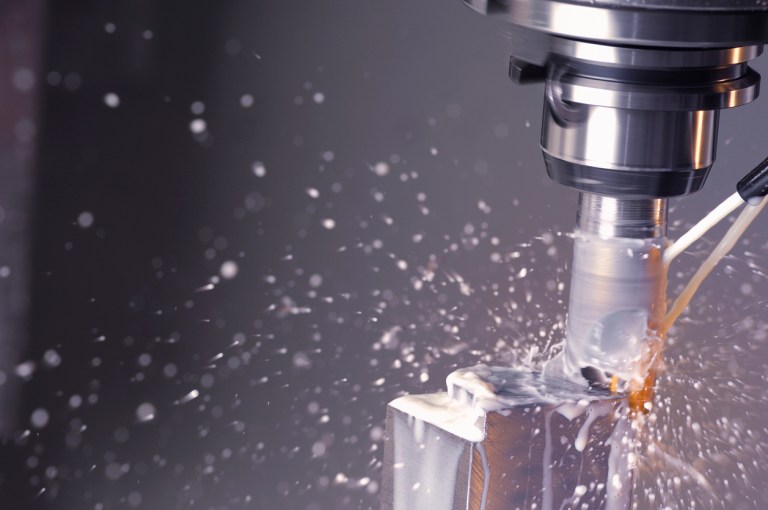 The Dinowide portal offers a unique solution for axis movement from FPT. This is certainly a great differentiator, considering that the alternatives on the market with these dimensions are only hydrostatic machines.
This kind of machines, however, have a number of limitations, linked above all to the possible stoppages caused by problems linked to the maintenance of this type of system. Another crucial point that can cause difficulties is the low dynamics.
Thanks to the Bosch Rexroth linear guides for its Dinowide, FPT Industrie can count on a machine of significant dimensions (combined vertical 5,000 mm, length 12,000 mm, transverse 5,300 mm). But that's not all. Another important point of this collaboration is the possibility of having a multiplicity of parts available in stock, ready for any requirement.
Dinowide is patented and very innovative. This is because, in addition to milling operations, it can also carry out geometric control thanks to a system on board the machine that measures the position of the work axes in real time. This takes place absolutely independently of structural and/or bending deformations (Extracal).
We are also talking about the first milling machine capable of providing exact certification of the measurements of the machined parts. The guaranteed precision is the same as that of a three-dimensional machine, which means that the time and costs involved in moving workpieces, especially large ones, can be reduced considerably.