It is a well-known fact that automation and digital transformation have become an increasingly important factor in industrial production. The number of sectors involved in these processes is growing faster, even those that were initially considered more 'reluctant' to integrate innovations of this kind. One example is the mechanical tool manufacturing sector, where the innovations of Industry 4.0 are rapidly gaining ground.
One example is the 'Make shift 2030' project, in which Dormer Pramet and IBM, two giants in the cutting tool production and IT sectors respectively, are working together. The Czech-British company relied on IBM's know-how to automate various processes at its production facility in Sumperk, Czech Republic. Thanks to Big Data analysis and the use of neural networks for artificial intelligence, Dormer Pramet was able not only to improve production and distribution flows, but also to more easily identify any poorly manufactured or defective products.
Big data to support industrial production: the Dormer Pramet-IBM project
The first of the two projects on which Dormer Pramet and IBM are collaborating aims to make the entire production process more efficient, with a strong focus on big data analysis. Using information on orders for interchangeable products over the past two years, the Czech-British and the American companies have created a virtual model of the Sumperk production facility, identifying its strengths and weaknesses.
By analysing this data, which is fundamental for any Industry 4.0 project, it was possible to study how each 'mishap' (an interruption due to a missing component or the unplanned inactivity of a robot) affected the productivity rate of the entire system. In this way, it was possible to identify with precision and accuracy the factors that slowed down component production the most during the previous two years, and thus intervene in a capillary manner to improve the productivity of the plant.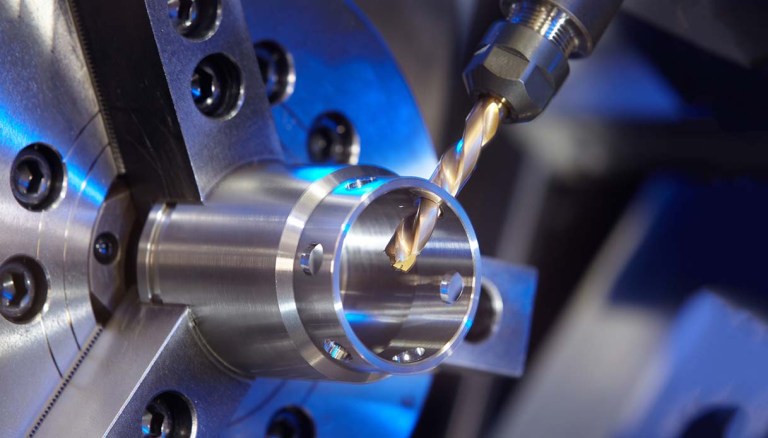 "Computer vision" for quality control
A second project has enabled Dormer Pramet to improve quality control directly within the production chain on machine tools, for example. This is thanks to an IBM inspection station which, installed inside a press, scans every single component that is produced. Using cameras, sensors and lights, the computerized control system developed by the American IT giant can detect faulty products at an early stage in the process and thus prevent unsuitable components from being further processed.
Thanks to a dedicated neural network and machine learning algorithms developed specifically for the Sumperk factory, the inspection station is able to improve its performance over time. By acquiring an ever-increasing number of images, in fact, the system created by IBM "improves its view", identifying with ever greater ease and ever greater precision any production defects or inaccuracies.
The impact of Industry 4.0 on productivity
As already mentioned, the main objective of this digital transformation project was to improve the production processes within the Sumperk plant and achieve benefits along the entire production line. The project aim not only to increase productivity through time optimization using Big Data analysis, but also to improve finished products using the IBM inspection station's visual recognition technology. In the medium to long term, Dormer Pramet aims to raise the quality of its products, reduce the waste of raw materials and constantly improve the service offered to its customers.