Training plays a key role in Industry 4.0. The continuous evolution and changes affecting sectors such as digital manufacturing and robotics, logistics and cybersecurity leads to the need for ongoing training and refresher courses that enable the full potential of these new technologies to be exploited.
In order to respond to these needs, MADE, the competence centre for Industry 4.0 on the outskirts of Milan, has opened the first 4.0 Skills School in Italy. A training and collaborative hub where professionals in sectors interested in the "4.0 revolution" can acquire new skills (or strengthen those they already possess).
What is the Skills 4.0 School?
Opened in May 2021, the School of Skills 4.0 provides a wide range of knowledge and know-how in the key areas of digital transformation. From collaborative robotics to IT security, via the "new" logistics and green production processes, the school draws on the collaboration of the best lecturers and trainers.
Specifically, the training offered by MADE school is divided into 12 different thematic and application areas, all linked to the world of digital transformation. In the 2,500 square metres of training spaces at Bovisa it will be possible to acquire new skills in:
Manufacturing 4.0
Product 4.0
Process 4.0
Logistics 4.0
Maintenance 4.0
Data 4.0
People at the heart of the digital factory
Health and safety Collaborative robotics and operator 4.0
Responsible manufacturing
The Green Factory
Industry 4.0 and society
Cybersecurity.
As Mr. Marco Taisch, lecturer at Milan Polytechnic and President of MADE, emphasises, the aim of the skills school is to accompany companies, regardless of their size, towards and through digital transformation by providing them with a wide range of knowledge, methods and tools on digital technologies.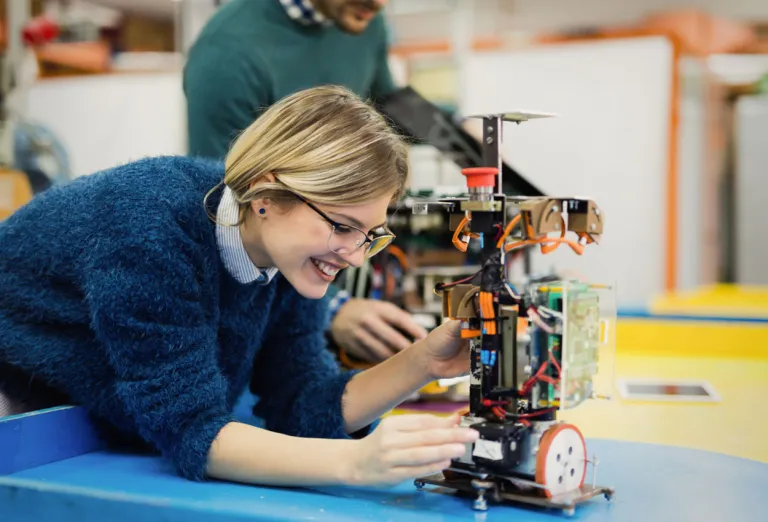 Skills School 4.0: strategic courses and training paths
In order to respond to the different needs and requirements of professionals and businesses, the skills school offers strategic courses and training paths differentiated by duration and teaching methods.
The strategic courses have a duration of between 8 and 24 hours (obviously divided into various appointments) and are designed to offer a complete overview of the chosen topic. The courses can be attended either individually or as part of a broader training programme, enabling the professional to acquire a wider range of knowledge and skills.
The training courses, on the other hand, have a duration of between 8 and 11 days and make it possible to acquire not only theoretical and "basic" notions, but also allow the subject to be explored from different points of view, with more practical technical-operational aims.
Thanks to the support of MADE's technicians, companies wishing to take part in the courses of the Skills 4.0 school will be able to access incentives and funding through both inter-professional funds and the Formazione 4.0 tax credit.