Good afternoon everybody. Today we present you a machine that has just arrived in our catalogue and that will surely arouse the interest of many of you in this period. It is a Rejves MRT-DS/360-2/ST capping machine used for dosing pumps, ideal for capping bottles of sanitizing gel for hands, which we are talking about so much in these days of Coronavirus fight.
Rejves Machinery – company specialising in capping machines
For those who do not yet know it, Rejves is an Italian company based in Mantua, Northern Italy, specialized in the design and construction of capping machines. Its founder, Renzo Vesentini, gained 30 years of experience in the packaging sector before deciding to found his own company in 2002.
Rejves offers a wide range of capping machines: filling and capping monoblocks, rotary capping machines, electronic capping machines and for all types of caps: from traditional screw caps to those more difficult to handle such as trigger or dispenser, better known as dosing pump.
Rejves machines are suitable for different types of sectors: pharmaceutical, food, cosmetics, beverages (spirits, wines, water, soft drinks, milk), chemical and homecare. Obviously, each machine is customized according to the customer's needs.
Rejves capping machine for dosing pumps or dispensers
This machine is an electronic rotary capping machine for dispensers, which can reach a speed of up to 100 bottles per minute (depending on bottle shape and cap).
The machine is composed as follows:
Bottled infeed conveyor
Bottles presence sensor
Endless screw for bottles spacing
Stainless steel vibrating cup, diameter 960 mm "Bernay Automation" for cap feeding
Pick-and-place for taking dispenser caps
Starwheel with 4 cavities for positioning the bottles under the capping station
Pre-screwing station
Final screwing station with pneumatically operated mechanical clamps for bottles with dispenser cap
Bottles outfeed conveyor
PLC "Schneider".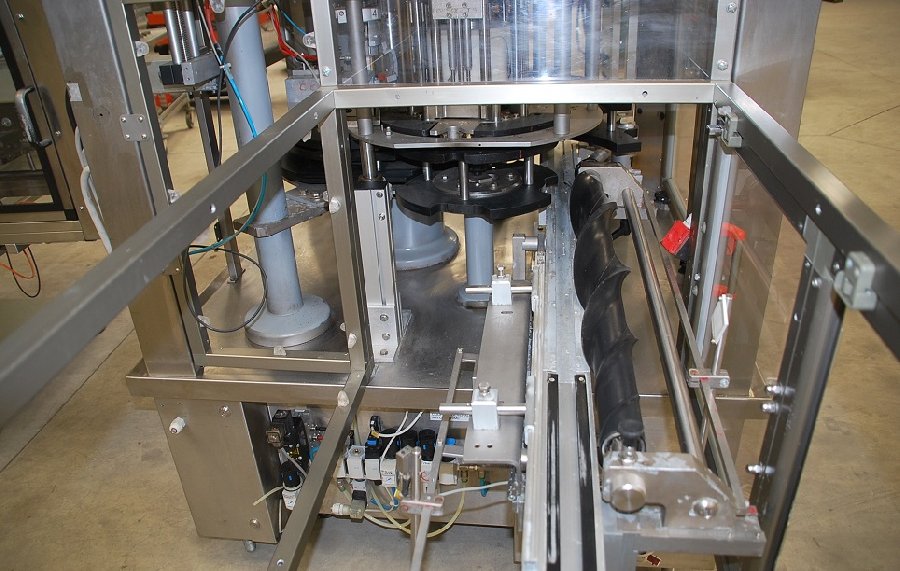 3 sizes are included with this machine:
"Babbel Dettol" bottle. Dimensions: length 110/80 mm – width 55/45 mm – height 160 mm
"Cowboy" bottle. Dimensions: length: 110/80 mm – width 50/40 mm – height 160 mm
Pump with immersion tube. Dimensions: length 44 mm – width 30 mm – height with tube 170 mm.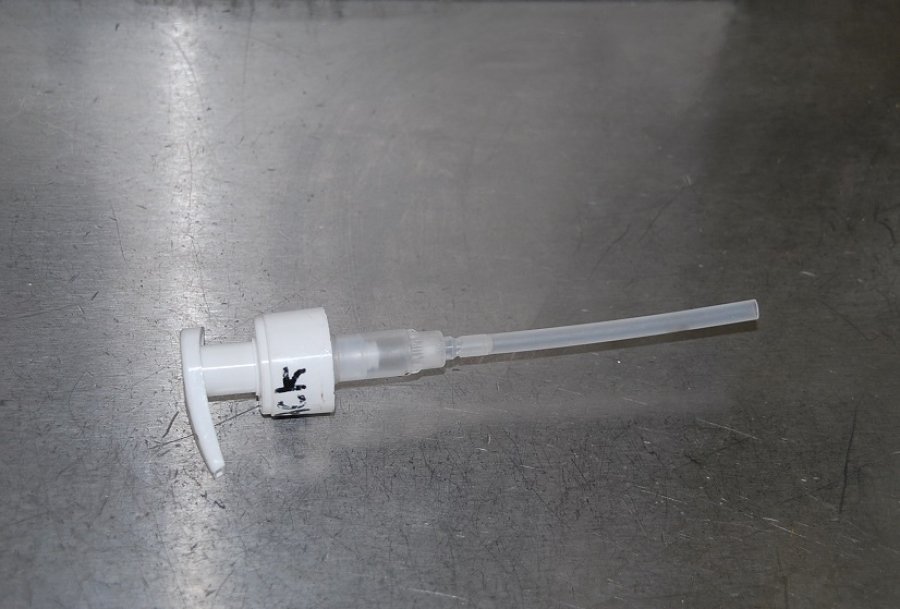 During this period there is a great demand for these machines, as many companies have decided to convert their production to face the Covid-19. So, hurry up and contact us to receive an offer for the machine in question, it will not be available for a long time.
If you are looking for another used packaging or process machine please do not hesitate to contact us by writing to info@makinate.com or have a look at our catalogue.