Welcome back to all packaging professionals in our deal of the month session. Today we are going to talk to you about a Marchesini BA50 horizontal cartoner, in excellent condition, immediately available.
Marchesini BA50 horizontal cartoner, the strength of a company
The Marchesini BA50 horizontal cartoner is the result of the study and passion of Marchesini Spa, a Bologna-based company with a long experience behind it. Founded in 1974, the company has undergone exponential growth over the years, going from a small local business to a wide-ranging industrial enterprise. Although it has managed to achieve multinational status, Marchesini has not lost its human spirit and a production approach linked to its artisan origins. Today, craftsmanship is combined with digitalisation.
The red thread linking present and past is passion, with the production of extraordinary machines for packaging cosmetic, food or pharmaceutical products. The machines are designed and built entirely in-house, both hardware and software. An approach that has enabled the company to become a leader in the sector, guaranteeing the highest level of innovation.
Marchesini BA50 horizontal cartoner data sheet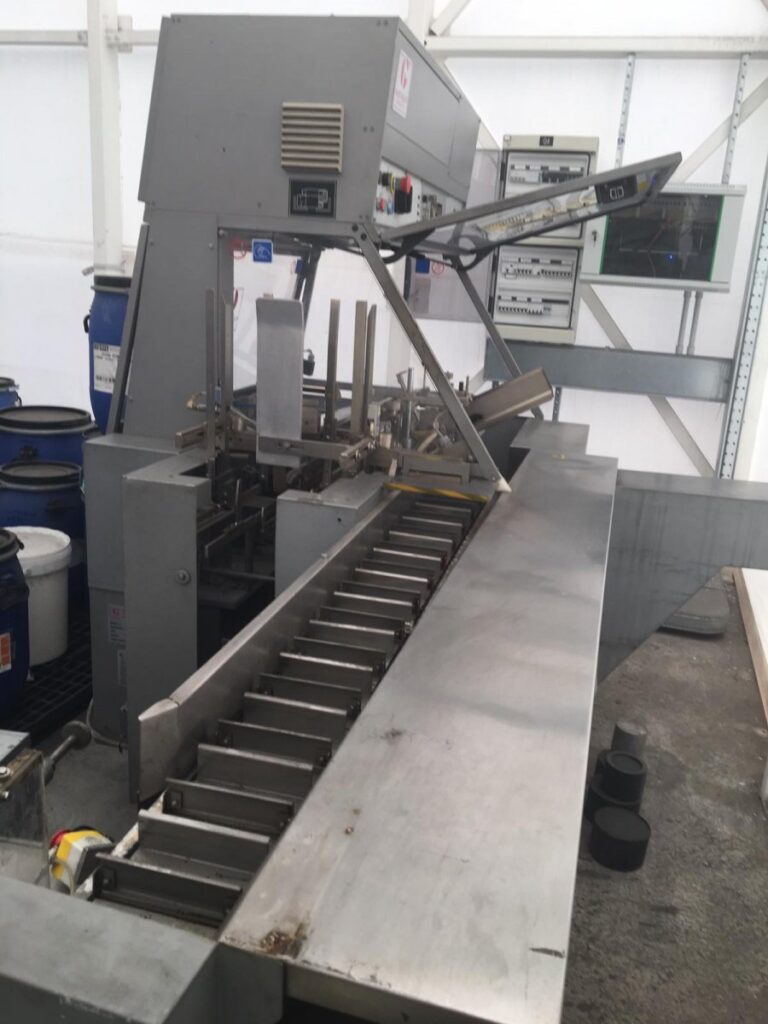 Category: Horizontal cartoners
Brand: Marchesini
Model: BA50
Year: 2000
Number of cartons: 35/min
Carton length (min): 40 mm
Case length (max): 20 mm
Case width (min): 70 mm
Carton width (max): 140 mm
Pouch height (min): 80 mm
Case height (max): 190 mm
Movement: intermittent
Pre-folded leaflet device
Automatic rejection
Main product: bottles
Coding unit
PLC: Marchesini
Cartons type: reverse tuck
This machine was used to pack shampoo. If you are interested and would like to inspect the Marchesini BA50 horizontal cartoning machine, you can contact us in just a few seconds by clicking the button below. You can also contact our sales manager Héloïse Verona directly on (+39) 327 53 69 514, also on WhatsApp or on landline (+39) 02 80 888 015.