Hello everybody and happy Monday! Let's start the week right away with a new good deal in the world of packaging. More will follow in the coming days. Today we would like to present you a OMAS TVR filling and capping monoblock from 2002, sold with many formats. The machine is complete and available immediately. Let's discover it together!
Used OMAS TVR Filling – capping machine
The monoblock is ideal for those who want to optimize the space in the production area, as it allows the filling (of liquids, creams, powders…) and capping of bottles (plastic, glass, round, square… with different caps) in a single machine with reduced dimensions.
This machine is composed as follows: rotary table with infeed belt, star wheel with 7 size parts, vibrating bowl for 3 bottle sizes, out-feed belt.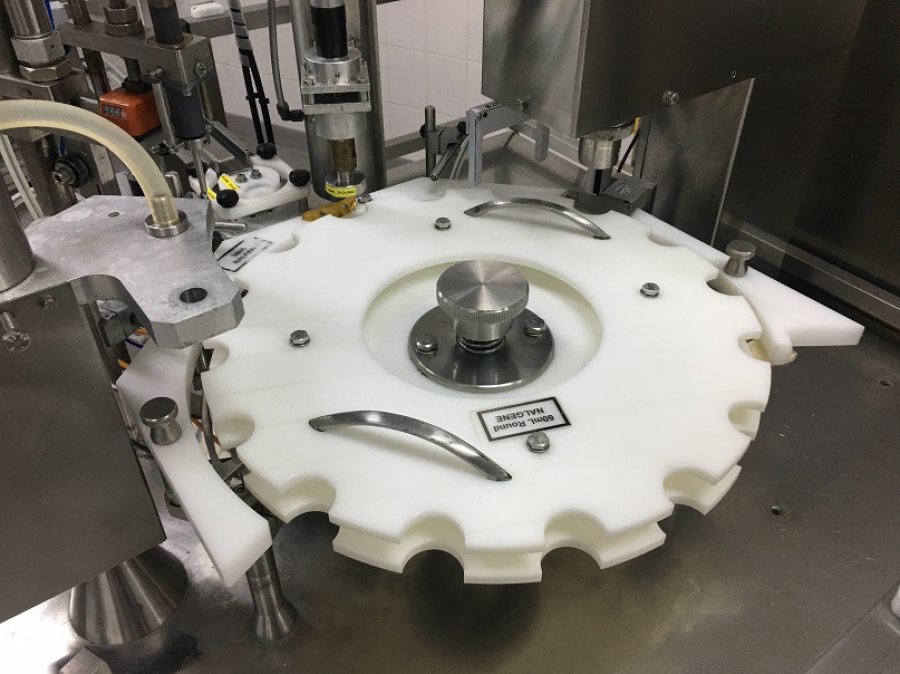 Following formats are included with the machine:
Round bottles with screw cap
Round dropper bottle/tip/over-cap 5 ml
Square bottles with screw cap 60 ml
The machine is complete with all sensors:
1. In-feed – no bottle at fill station – no fill
2. Sensor to detect insufficient filling
3. No bottle, no cap placement
4. Low caps in track – delay alarm
5. No cap present, the machine stops
The speed of this monoblock is about 30 bottles per minute.
OMAS, filling and capping specialists

In 1973 OMG, a company specialised in the production of filling systems, was founded. A few years later, it associates with OMAS Tecnosistemi and together they become, over the years, one of the leaders in the design and construction of filling and capping machines for the pharmaceutical, nutraceutical, cosmetic and food industries.
The company is still based in Cerro Maggiore (MI), and has two other offices, one in Russia and one in Brazil.
If you are interested in this machine, please do not hesitate to contact us by writing an email to info@makinate.com, or directly through the form on our website, by clicking below:
Stay tuned, we'll introduce you to other interesting used packaging machines in the next days. See you anon!