Good morning everyone, today we will talk about a new entry in our catalog of used machine tools.
Today we will talk about one of latest generation of machines that combines turning and milling operations, a kind of machine that is more and more appreciated the customers looking for high precision and efficiency. So, today we will talk about a multitasking lathe: used multitasking lathe Brand Mori Seiki Model NTX 1000 SZM complete with bar feeder and pick up system Smart Loader LS-05.
About Mori Seiki multitasking lathes
The NTX 1000 Series is a compact, high-precision machine for the production of complex pieces by simultaneous machining combining turning and milling operations.
The multitasking NTX 1000 lathes have a CELOS operating system with touchscreen and are characterized by a rounded curved design that revolutionizes the traditional image of machine tools. This machine is at the forefront of automation, high precision and energy saving
Technical specifications of the used multitasking lathe Mori Seiki NTX1000 SZM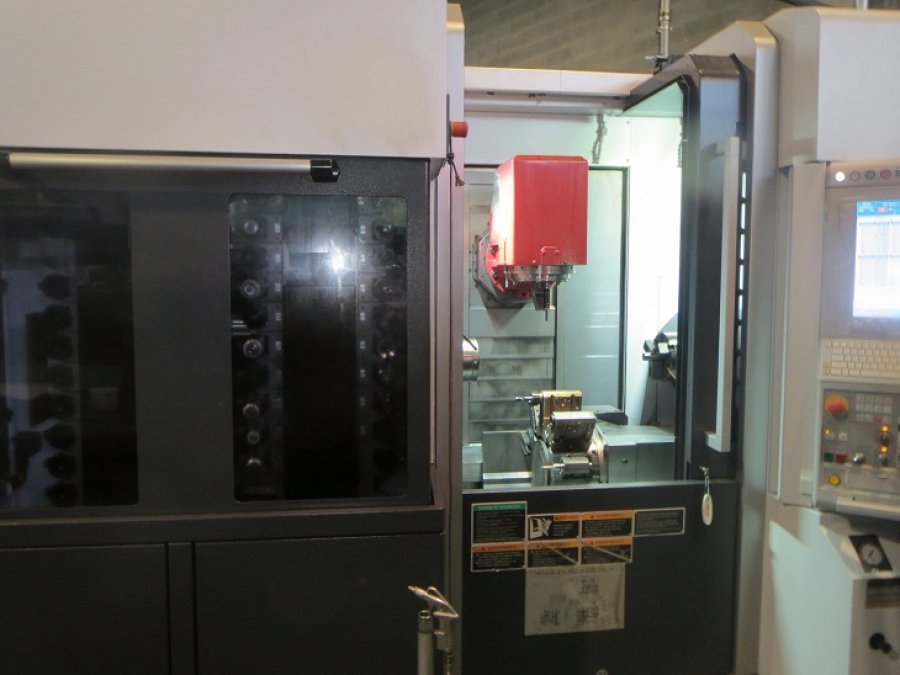 CNC Fanuc F31iB5
Turning length 424 mm
Turning diameter 370 mm
Bar work capacity 65 mm
rpm 6000
X stroke 380 mm
Z stroke 460 mm
Y stroke 210 mm
B axis
Chip conveyor
Number of turrets 2
Number of y axes 1
Number of c axes 2
Subspindle
Through spindle coolant
Number of tools 76
Spindle taper toolholders Capto C5
Spindle speed rotation 12000 rpm
Barfeeder model TOP AUTOMAZIONI X FILES 365 MONOPIANO 
Visit our category of used multitasking lathes to discover other offers of similar machines.