In the previous article, talking about the characteristics of the lathe, we have defined turning such as chip removal through a tool that allows working the pieces in rotation around the axis of the spindle of a machine called a lathe.
The most frequent operations made with the lathe are rough and finish machining.
Turning processes
By turning, we can obtain cylindrical, conical, spherical, helical and flat surfaces. The various turning operations are classified based on the surface produced as well as depending on the direction of the cutting tool.
According to the built area, turning operations can be:
external cylindrical turning: turning axis is parallel to the feed direction of the tool and orthogonal to the tool body;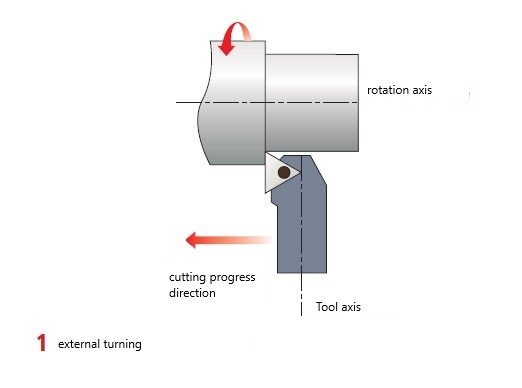 internal cylindrical turning: we can make exactly the same operations like the external turning by operating within existing holes in the workpiece or holes obtained by drilling; in this process, both the direction of feed and the tool axis are parallel to the axis of rotation;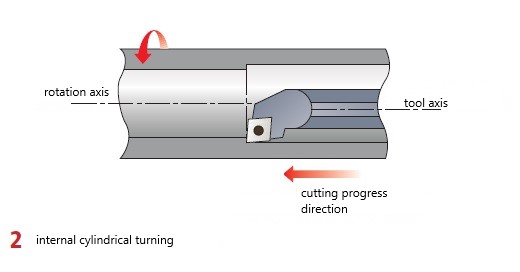 flat turning: progress motion is orthogonal to the axis of turning; in this process, the tool axis as the feed direction are orthogonal to the axis of rotation.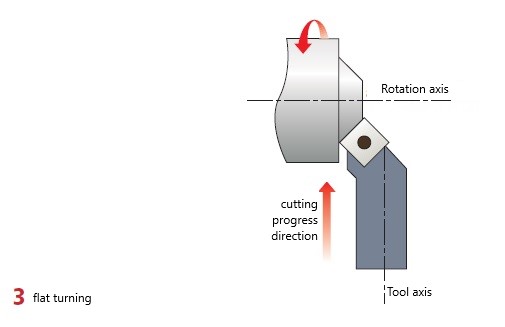 According to the direction of feed turning operations can be:
Longitudinal turning;
Cross-turning.
If you interested in used lathes as CNC teach in lathes, sliding headstock lathes, vertical turret lathes, facing lathes or conventional parallel lathes do not hesitate to browse our online catalogue of used machine tools.
If you rather are interested in selling your lathe used feel free to contact us or to publish for free by clicking on the green button below.