Today, another "how it works article" concerning the world of mechanics and machine tools. In particular, we keep focus on another device which characterizes the machining centers.
Today we get into details of part-change systems or more commonly known as pallet changers.
Pallet changer systems
Generally, Pallet changer system automatically transfers the workpiece toward the working area, allowing absolute automation of the production. Working tables or pallets, which are normally standardized, are equipped with the toolholder. Then, Pallets are moved and manipulated by pallet changer systems.
After the control of the machine control unit, the pallet changer guarantees the exchange of the machined workpiece with a rough workpiece that has to be machined, completely automatically.
This avoid the assembly and disassembly operations of the parts machined or ones that have to be machined without altering the working flow of the machine. The Disassembly and the assembly of the parts will also occur in a shaded area of the machining through an operator or in more automated cases by an anthropomorphic robot.
Here is an illustrative example of a pallet changer system on a vertical machining center: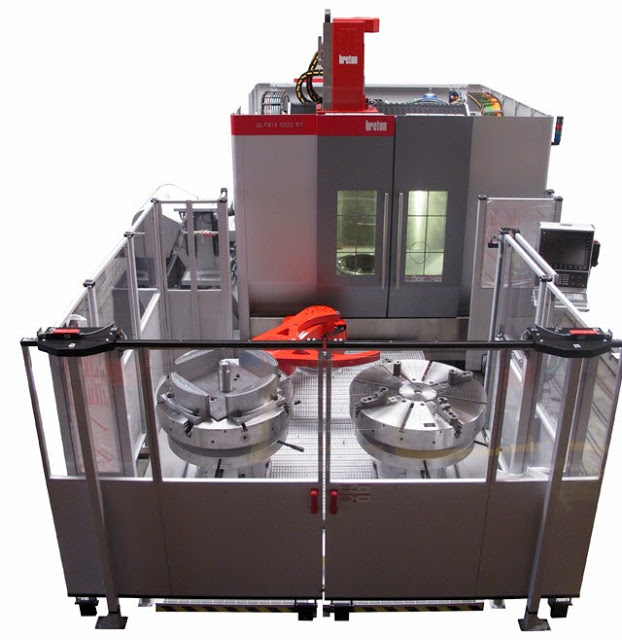 If you are interested in purchasing vertical machining centers, horizontal machining centers, high speed machining centers or five-axis machining centers, please do not hesitate to consult our online catalogue in our website Makinate.com or contact us directly
If you are interested in selling your used machining center or other used machine tools, please do not hesitate to post your ad by clicking on the green button below: