Good morning and welcome back on Makinews! Let's start September with a lot of good offers! Today we would like to talk about a used vertical turret lathe. Let us present you this used MORI SEIKI HITACHI CS250 vertical lathe from 2002, located in Italy.
Hitachi Seiki Co – Mori Seiki
Hitachi Seiki Co was a Japanese brand that produced machines tool until 2002 when the leader of the machine tools market Mori Seiki, bought it for 2.6 billion of Yen (almost 20 million of euro – million dollars). We already presented the brand Mori Seiki in our article dedicated to the used Mori Seiki SH 500 40 horizontal machining center, don't hesitate to discover it or read it again!
LEt's see together the technical details of this MORI SEIKI HITACHI CS250 vertical lathe.
Used MORI SEIKI HITACHI CS250 vertical lathe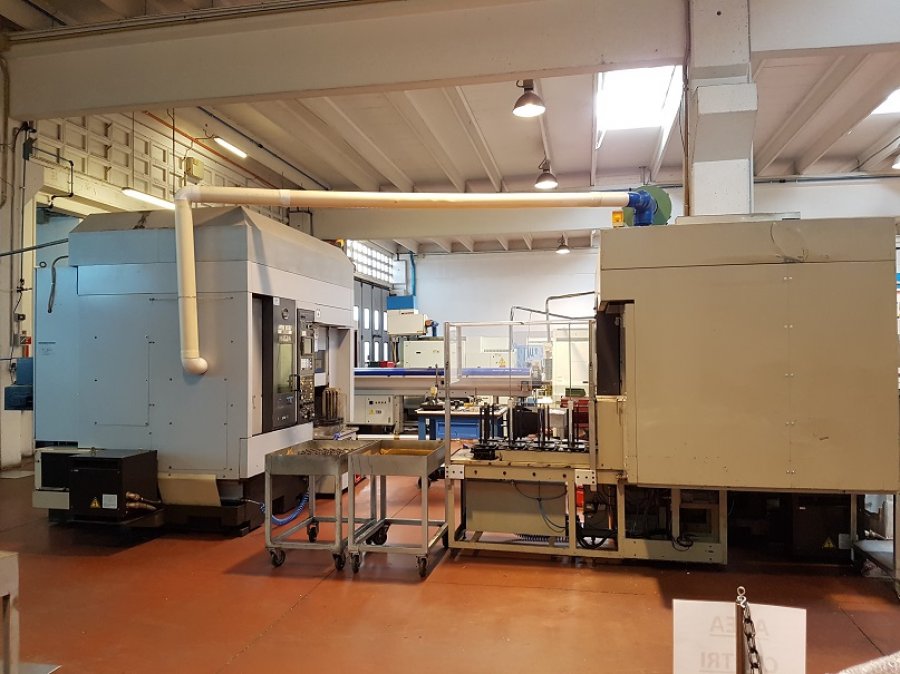 CNC: Seicos Fanuc 21L
Turning diameter350 mm
Turning height150 mm
Rpm 5000
Turning power 11 kW
Milling power3.7 kW
Ram stroke z axis370 mm
C axis Yes
12-Station Turret,
Driven Tools,
Swarf Conveyor & Tooling.
Equipped with 7 motorized tools and 14 stationary tool holders
The machine is still in production in Italy, and we would be glad to bring you to see it. If you want to receive more technical details about this machine and / or a price offer, don't hesitate to contact us.
Machine sold!
You can also have a look at our other used vertical turret lathes currently available checking our on-line catalogue!