Good morning everyone. Today we want to talk about a topic that is often quoted in our articles, the ISO Certification.
We are going to explain you what is it and what is it for
ISO
The ISO is an international standard composed by the International Organization for Standardization, ISO, founded in Geneva, Switzerland, in 1947. This is a non- governmental organization with 163 member countries.

The point is to bring together experts to share knowledge, develop international standards that support innovation and provides solutions.
In particular, this organization drawn up documents that provides guidelines and features that must be used to ensure that materials, products, processes and services are appropriate and recognized as globally equivalent.
There are different type of ISO certification, for example
ISO 8601 for date and time format

ISO 639 for language code

ISO 26000 for the social responsibility

ISO 31000 risk management

ISO 45001 occupational health and safety

ISO 9001 quality management, the one we talk about today.
ISO 9001
Very often we find this type of certification among machines manufacturers. For instance this is the case of Jones & Shipman a company specialized in the production of grinding machines.
ISO 9001 are standards designed for quality management in organizations. Each brand, organizations, etc., that wish to have this certification have to ensure cyclical control of the quality of their production process. It is essential that organizations constantly increase the efficiency of their processes and the competitiveness that grow every day.
How?
First of all, through customer loyalty, risks and opportunity analysis, cost control, waste production reduction.
The quality management isn't only tied to the production process, but it is about every area of the organization, from the production itself, to the steps ahead of it, such as planning, and the subsequent ones, such as marketing, sales, after sales support..
The first ISO 9001 standard was issued in 1984, the latest, which is in force today is the 2015 so ISO 9001:2015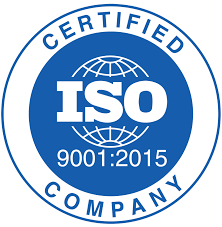 What are the advantages of acquiring ISO 9001 quality certification?
First of all, there is a competitive advantage as it is guaranteed the constant implementation of work processes and procedures. The brand gains reputation and thus facilitating promotional and sales opportunities. With constant quality control you can always keep your business risk, waste and costs under control.
If you are interested in purchasing used machinery made by company with ISO certifications, we recommend you to consult our catalogue, and find them for example in our Takisawa brand models, CB Ferrari o Jones & Shipman 
Curiosity
It is interesting to know that ISO is not an acronym although in English is the International Organization for Standardization, but it derives from Greek ἴσος which means Equal. The choice of a term of Greek origin instead of an acronym was dictated by the search for an abbreviation that has the character of universality (The acronym is usually related to the language to which it is used).