Marchesini group is opening new facilities, about 5,000 square metres following the acquisition of Dumek, Axomatic and V2 Engineering companies. Marchesini is a leading company in the supply of complete lines and packaging machines for pharmaceutical industries. Last acquisition of the group to be added to the new born Beauty Division it has been Cosmatic a company from Ornago, close to Milan. Located in the heart of the Lombardy cosmetics district, it deals with lipstick and lip balm machines. It represents a group of 500 companies, located in the quadrilateral between Milan, Crema, Bergamo and Brianza, which produce more than half of the cosmetics used worldwide.
Let's take a closer look at the details of this great innovation, contextualising them in a world of Beauty that, like it or not, has found itself having to face numerous changes in terms of both production and consumption.
Opportunities for beauty sector in 2021
Beauty sector has seen major growth opportunities in the last year and a half. As explained by Mr. Renato Ancorotti, president of Cosmetica Italia (the association that brings together Italian cosmetics companies), Beauty has undergone several changes since the start of the pandemic.
One example is the greater attention paid to the eco-sustainability of products and their packaging. Or even the expansion of the time dedicated to the Beauty Routine.
As shown by a study by "24 Ore Ricerche e Studi", the sector has reached a demand of 1.6 billion euros in Italy by 2020. According to estimates, natural products will certainly register a growth in business volumes of 44% by 2025.
Retail demand, as already happened during the most acute periods of the pandemic, is shifting to digital channels. After +42% in 2020, we expect growth of 44% by the end of 2021.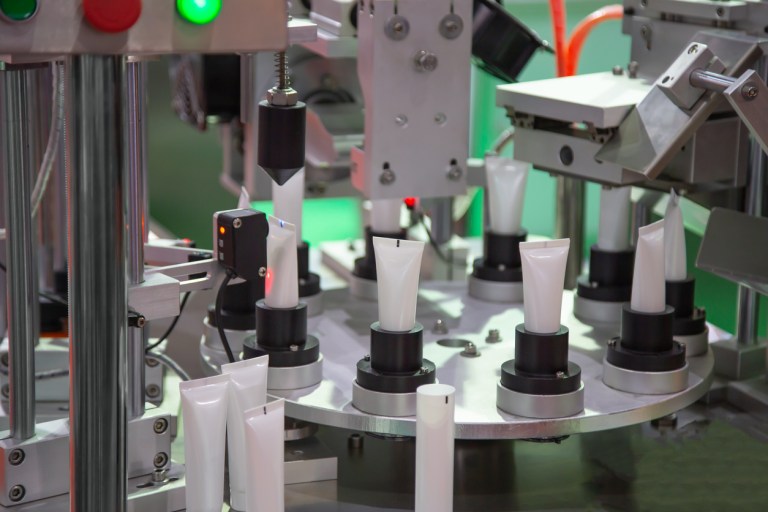 Cosmatic, innovation and technology for the cosmetics of the future
The acquisition of Cosmatic is a real opportunity for the Marchesini Group to expand its know-how. And it can do so in a very special segment, which uses some of the most complex technologies in the cosmetics world. We are talking for example about those that process lipstick paste. This is a waxy gel composed of waxes gelled with oils, fats and resins and coloured with pigments. Flavourings, antioxidants and a range of active ingredients are then added. This mixture is then poured into cooled silicone moulds of various shapes and sizes.
But it's not all about production activities. Next to the Beauty Division facilities, directed by Mr. Lorenzo Gatti, first a technician and then Area Manager for Marchesini, there will also be an area dedicated to Customer Care. Its buildings will cover an area of 9 thousand square metres.
"Despite the fact that the use of masks has reduced the purchase of lipsticks and other make-up products, said Pietro Cassani, Managing Director of the Marchesini Group, "we have identified Cosmatic as a very interesting partner, as it is one of the few Italian companies with such special know-how". As mentioned earlier, in fact, in order to make a difference today in the world of beauty it is necessary to identify new techniques to propose increasingly sophisticated and high-performance products.
Marchesini's objective is to reproduce their knowledge and technical experience acquired in the pharmaceutical sector in the cosmetics sector, offering their customers complete production and packaging lines. Although the cosmetics sector has declined since the start of the pandemic, it should soon regain at least its pre-pandemic performance.