Lapping is a type of processing that is part of finishing operations in the metalworking industry. The lapping of metal pieces is carried out at an industrial level with special dedicated machines called lapping machines. On Makinate.com you will find a wide selection of used lapping machines
Lapping process
Lapping, also referred to as "stoning", is essentially a surface finishing operation consisting in making a disc of pearlitic cast iron or bronze or copper, at a very low speed (usually less than 20 meters per minute). Pressure is also very low, below two kilograms per square centimeter.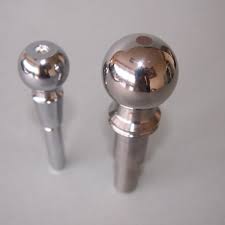 But let's see how lapping works in practice. Workpieces are placed in a piece holder cell which usually has a planetary motion. The finishing of the surface can be of various sizes. Lapping is very suitable for machining parts in hardened steel, hard metal, hard ceramic, glass or cast iron.
The lapping of cylindrical surfaces can also be done with lapping machines without centers, industrial machines where the piece is placed on a pair of lapping cylinders. One of the two rollers has a smaller diameter than the other and it is used to drag the piece in rotation. The larger diameter cylinder is coated with abrasive and do the lapping itself. The piece is kept in contact with the cylinders by means of a device. In general we tend to use two pairs of cylinders, more precisely a pair of cylinders for the phase preceding lapping (which we call pre-lapping) and a pair of cylinders for the real lapping.
If you are interested in buying used machine tools, do not hesitate to consult our online catalog on Makinate.com
If you are rather interested in selling your used industrial machine, contact us or publish your used machine free