Good morning everybody, we welcome you to the weekly appointment with one of the best machines selected directly from our catalogue of used machine tools.
Today we show you a wonderful lathe with live tooling, a new entry of our catalogue, proudly we are going to talk about it in details: Used Biglia B565 M CNC lathe with live tooling.
Manufactured in 2016, only 1 year, LIKE NEW, still visible under power, contact us to organise a visit and test it. This lathe is equipped with: Fanuc 32 control, tailstock, B-axis and motorized tools. It is for sale with standard equipment and some tools.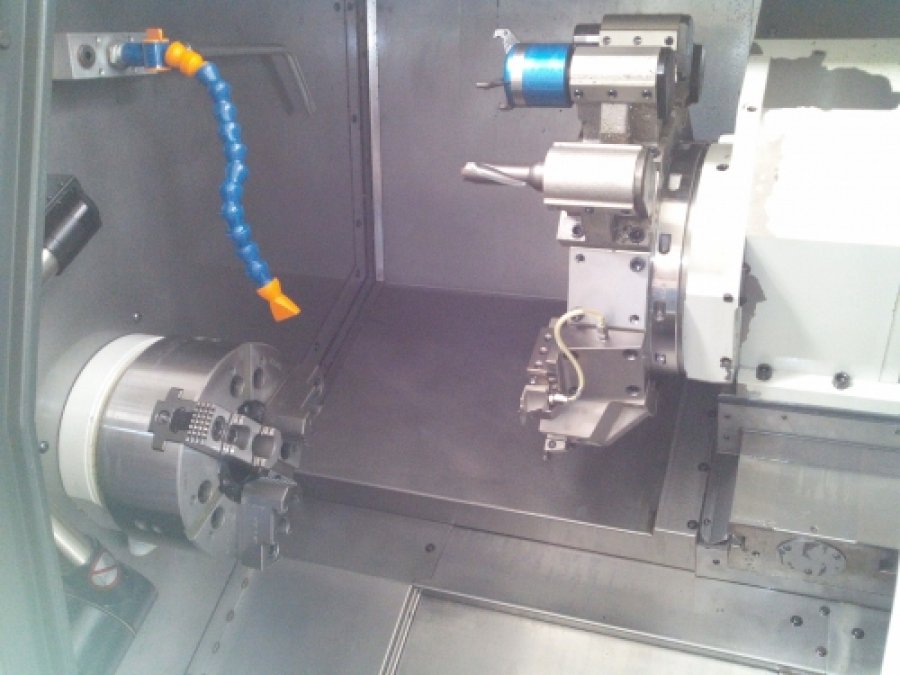 Let's have look in details at the features of this lathe
Used Biglia B565 M CNC lathe with live tools
Turning Length: 560 mm
Turning diameter: 290 mm
Bar work passage: 70 mm
Spindle Nose: ASA 6
RPM: 4000
Spindle power: 26 kW
Live tools positions 12
Number of turrets: 1
Machine sold
How can we guarantee you that this lathe is an excellent machine? First of all, we assure you as always that our catalogue contains only high-quality used machine tools, carefully selected by our engineers and commercial office. Moreover, BIGLIA, the italian manufacturer of this lathe, is one of the world leaders specialized in the manufacturing of high precision cnc lathes.
Some news about Biglia
Italian company, was founded in 1958. Over the years, Biglia has become one of the leading Italian manufacturers of CNC turning and turning centers
Over 60 years of history, more than 10,000 machines have been released from his factory, half of which are CNC lathes. Biglia is surely a reliable and well-known company on the world market, its fortune comes especially from the use of high-quality components, assembled with care and an accurate control of the whole single machine production process.