We are back! First of all, we thank you for being so many following us on our industrial blog Makinews. Today we wish to introduce you our latest arrival, our new category: Packaging. Come and discover with us what it is about.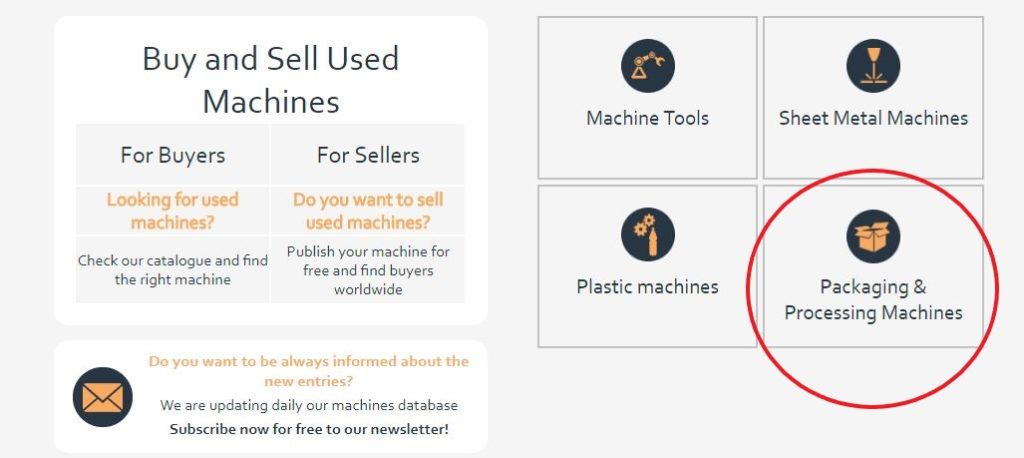 Packaging sector: for whom? For what?
First of all, we need to understand which is its main role. As the word "Packaging" suggests the main role of Packaging is to pack/package a product of different types, shapes and in different sectors of activity.
Just to have an idea, have a look around you to see how many packed products you have right now at your fingertips. The choice is even wider when you go to a supermarket, or even to a pharmacy for example. But the packaging industry does not end there, it's very big. In addition to the agricultural, pharmaceutical, cosmetic and nutraceutical sectors, we also find it in the construction sector, in information technology, and in many other sectors, but the list is too long to list them all here!
The role of packaging
The role of packaging, especially at the marketing level, is very important because it is the first thing that the consumer sees and it will largely influence his purchasing choice. Packaging is also part of the so-called identification process: the consumer identifies a great brand thanks to the colors, shapes, texts, or even the logo shown on the packaging. To give you an example, we are all able to identify among many products Milka chocolate bar (thanks to the purple color), a Nutella jar (thanks to the logo), Nivea cream (blue and white logo) , etc. The examples are endless and are so anchored in our minds that we do not even realize it anymore.
In addition to these identification functions (marketing), we remember that the main roles of packaging are to contain a product, protect it, facilitate transport and track the product until it arrives at the retailers.
Different types of packaging
There are 3 different types of packaging, each with a specific role:
primary packaging: the one in direct contact with the product (which is also the most delicate and controlled)
secondary packaging: the one that wraps the product (usually in a box, a cardboard, a box …)
tertiary packaging, which groups the products already packed in a single unit to facilitate transport (for example on a pallet).
For every type of packaging corresponds an industrial machine that performs this work.
Packaging machines
Finally, we arrive at the heart of the topic: packaging machines. As previously anticipated, for each type of packaging corresponds a machine, which can be, according to customer needs, manual, semi-automatic or automatic. The operating principle is almost the same for all packaging machines in the various sectors of activity (agri-food, pharmaceutical, nutraceutical, cosmetics, beverages …). The main differences are in the controls and in the various regulations.
In fact, machines dedicated to the packaging of medicines are linked to numerous regulations dictated directly by the Ministry of Health. The machines must be complete with different control systems along the entire line: for example, we will find the barcode reader, the system to check the integrity of the tablets inside a blister, the system to check the right number of tablets in a bottle, the presence or not of the cap, the presence of the leaflet inside the box, etc. The list is quite long and it is for this reason that in the pharmaceutical sector we can easily find very complex production and packaging lines and above all different from each other, being adapted to the specific needs and country's regulation of each customer.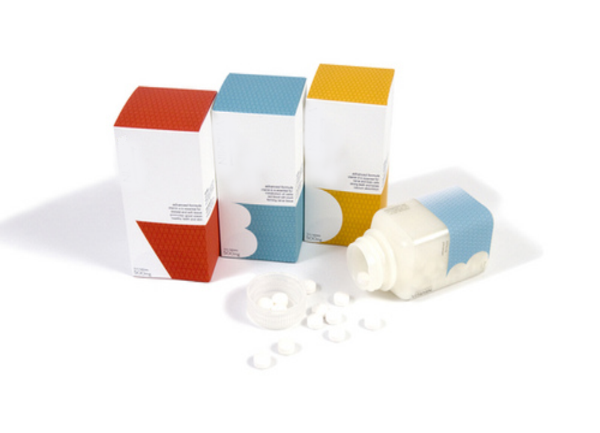 Packaging machines for pharmaceutical, nutraceutical, and cosmetic products
Makinate is specialized in the purchase and sale of used packaging machines coming from pharmaceutical, nutraceutical, and cosmetic sectors. Makinate offers a wide range of machines for both primary packaging and secondary packaging: from blistering machines to different liquid fillers (filling and capping monoblock) or solid (flowpack), horizontal and vertical cartoning machines, casepackers machines, tablet counters, labeling machines, complete production lines and packaging lines for sachets, tubes, bottles, etc. But it does not end there because we want to offer our customers complete solutions, you will also find on our catalogue of used packaging machines also used processing machines, such as tablet presses, freeze dryers or autoclaves.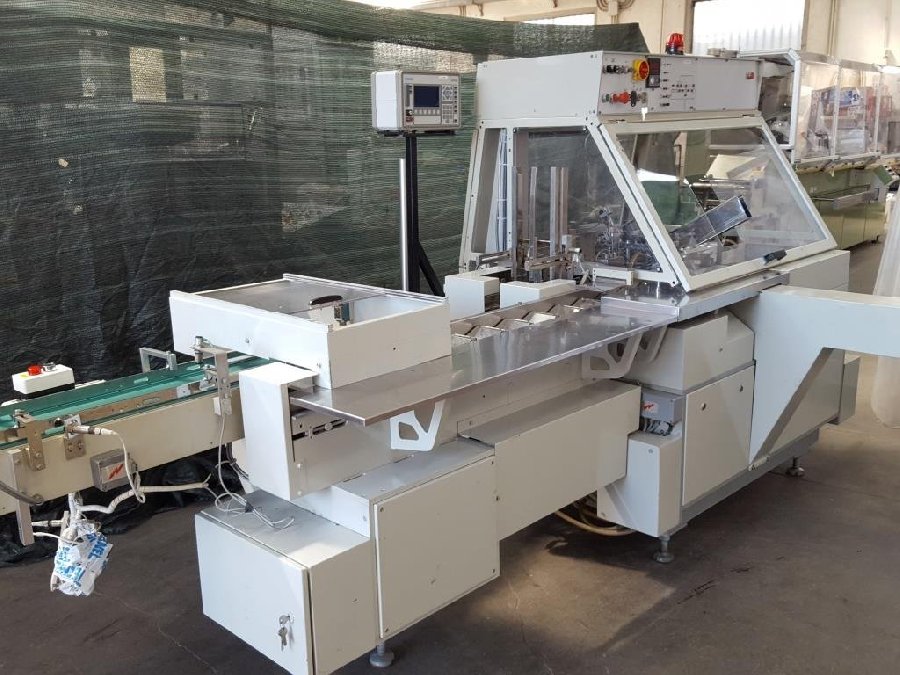 In few words, whether you are a small pharmaceutical company looking for a single machine, a large pharmaceutical group looking for a complete line, a laboratory, a small producer of nutraceutical products, a subcontractor of a famous cosmetic brand, you will find in our catalog the perfect machine for your needs! Feel free to contact us if you need help or advice on the machine you are looking for, our qualified staff will be happy to help you.
If instead , if you have a packaging machine that you wish to sell, do not wait any longer, click here:
Publish your packaging machine