Today we are going to show you an unmissable offer that you should not miss. We are talking about a cnc lathe with counter spindle, live tooling and Y axis, from the manufacturer Graziano Gildemeister model CTX 310, V6 series.
The machine is immediately available for delivery.
Machine in excellent working condition. Any test can be carried out. The machine has very few working hours, about 1900.
Main features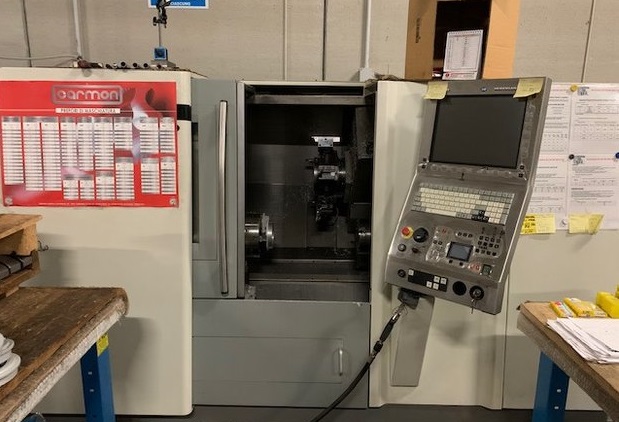 Year of construction 2009
main spindle, sub-spindle and live toolings at 6000 rpm
hydraulic control for main and secondary spindle with adjustable differential pressures
12 bar coolant pump unit
jaw washing
spindle hydraulic system cooling
axis motors
tool setter
part catcher
chip conveyor
light for working area
pre-arrangement for bar feeder and robot
integrated wi-fi for data exchange
Z-axis travels 500 mm.
Z-axis travels for csub-pindle
X-axis travels diameter 280
Y-axis travels +40 -40 ,
c. axis for main and sub-spindle
rapids 30 m/min
Sauter live tooling turret with 12 tool positions
bar working diameter 53 mm
Maintenance and programming manuals and software
Haidenhain control 3 programming systems
Conversation (turn plus), Din Plus and iso
Machine equipment
8 radial tool holders
4 axial
2 motorised radial
2 axial
equipped with numerous jaws
If you are interested in coming to inspect the lathe or in receiving a quotation, please do not hesitate to contact us by clicking on the button below or to contact our sales agent Diego Sforza directly by telephone on (+39) 327 53 69 514.