Today we talk about a very well known machine in the world of sheet metal working. Let's go into the details of the press brake.
Bending
Bending is a processing technique of deformation and forming after shaping. This processing is performed industrially with machines properly called press brakes. It consists in practising rectilinear and parallel folds on pieces of medium-large dimension.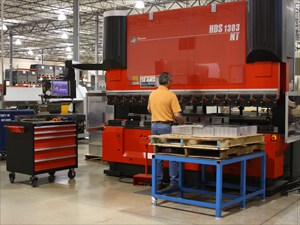 Bending is like folding with very small radius, it is never more than 7-8 times the thickness of the sheet. The minimum radius is therefore based on the thickness and type of material to be bent. To avoid cracks on the radius of curvature, it is essential that the bending operation is carried out orthogonally to the rolling direction.
The press brake
The press brakes are operated by mechanical systems, by means of a crank connecting rod system or by hydraulic systems, by means of hydraulic pistons, they can be managed manually or in the more modern versions controlled by computers (CNC press brakes).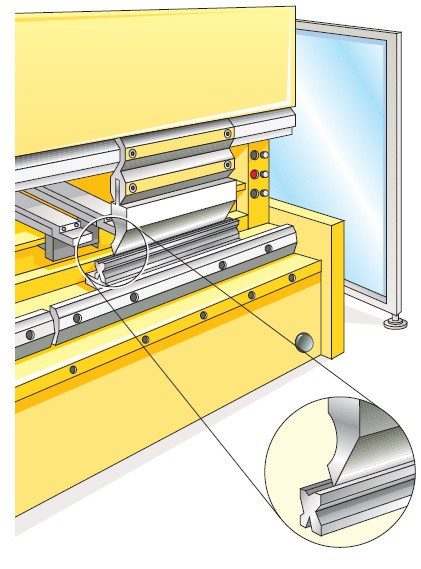 The deformation of the sheet metal sheet is caused by a bending stress which must necessarily exceed the limit imposed by the elasticity of the material.
In the same way, as for the molding machines, also the press brakes are equipped with a punch (also called a knife) mounted on the movable part of the bending machine, by a die and by a blank holder piston, with the same functions and characteristics of a mold for a press.
On the market there are available knives and dies suitable for all needs of shape of the piece, radius of curvature and thickness.
If you are interested in buying a used press brake, do not hesitate to check regularly the many offers available on our online catalogue. If you have a used press brake to sell, don't hesitate to publish it for free on our catalogue.